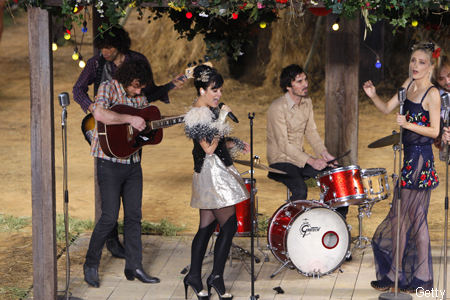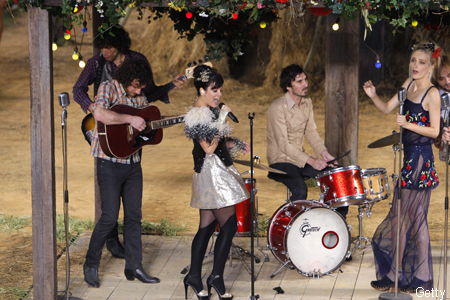 We knew Lily would have some part to play in Chanel's Paris catwalk show other than watching from the front row. Well, we guess being BFF with Karl Lagerfeld makes it almost a given, really.
We reported before the weekend that the songstress , who is the face of Chanel's Coco Cocoon hangbags , may walk the S/S10 show, and although those rumours fell flat, we weren't left disappointed.
Dressed in a gold skirt, black feather-shouldered top, black opaques and heels, the singer rose up from beneath the catwalk on a hay-stack set as she and her musicians sang 'It's Not Fair', Grazia reported.
Apparently the crowd, including Prince, went wild. Yep, Prince went wild for Lily Allen. We'd have loved to have seen that alone.
[Images]