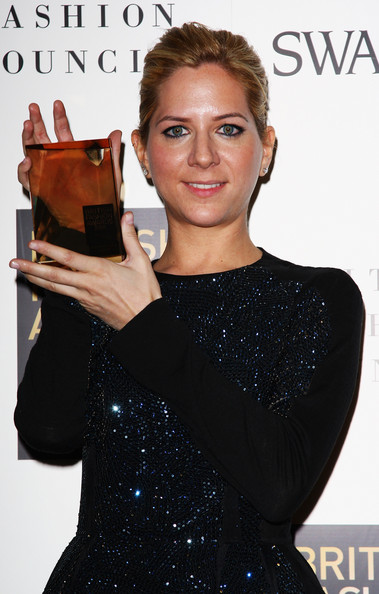 She seems to be having a bit of a moment, does Louise Goldin. After winning this year's Fashion Fund all to herself, no less, the designer has just made it onto Management Today's 35 Women Under 35 list 2010.
And before you brush that off thinking it's no big deal, think again. When the list – which compiles the UK's top business women from creative industries – was first launched in 2001, a certain Ms. Stella McCartney was on there, and just look where she is now.
Since her starting in 2008, Louise Goldin has gone from strength to strength with must-see shows, sponsorship and a much-coveted shoe collection for Topshop, so it's fair to say she's London's hottest fashion ticket du jour – and with her new achievement, we don't see signs of that waning any time soon.
Seems as though good things just keep coming for fashion's newest darling, and so they should. Congratulations Louise, we have no doubt you'll be quietly celebrating your success this morning.
This post appeared first on MyFashionLife.com