Last Updated on 26th June 2013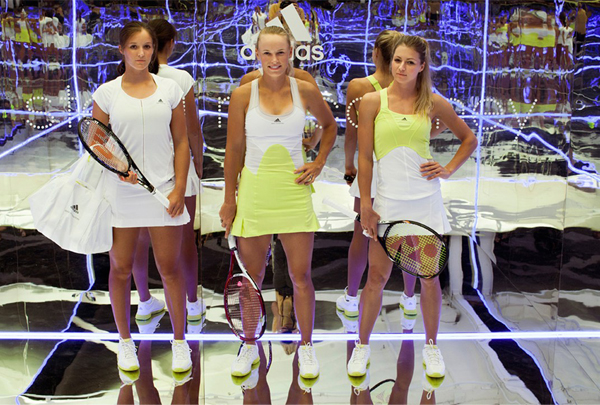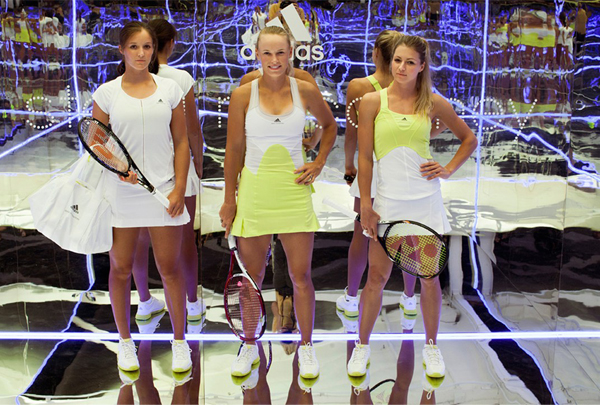 Congrats to 19-year-old Brit tennis pro Laura Robson, who won her match against Russia's Maria Kirilenko at Wimbledon yesterday!
Did you happen to catch what the girls were wearing? They were both kitted out in Stella McCartney's Barricade for Adidas collection (as was Denmark's Caroline Wozniacki for her match), so you can be forgiven for being distracted from their tennis playing by their outfits.
So even though it's a battle on the tennis courts, the girls were united in terms of their sportswear – especially since they worked with Stella on the pieces.
"Tennis is really one of the sport disciplines that I design that can really house feminine styles with high performance," Stella McCartney said. "We achieve this in our use of colour and cut as well as using all the latest technology. I am really proud to work with these incredible athletes to launch the collection."
We look forward to catching Laura and Caroline in their Stella/Adidas AW13 gear, which apparently is as practical as it is stylish…
"The new adidas by Stella McCartney barricade range makes me feel secure and comfortable on court," said Caroline Wozniacki. "The bright colour blocking and advanced technology presented in every item I'm wearing gives me confidence to focus only on my own performance on court."
Kudos to Stella McCartney and adidas for another winning collection, and good luck to the girls for the rest of their matches!
http://youtu.be/4mCPTaQKEIk