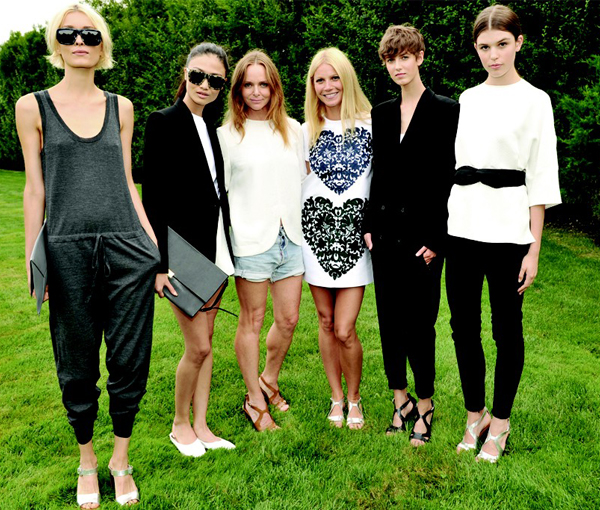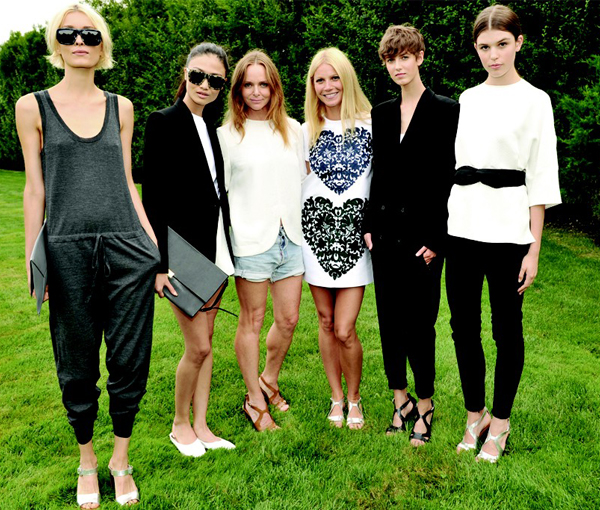 Gwyneth Paltrow and Stella McCartney have finally let the Goop cat out of the bag!
After teasing us for a few weeks, the ladies decided it was time to put us all out of our misery and spill the beans on what they had been secretly working on. And we can reveal that it's none other than a capsule clothing collection! Squeal!
So what brought this on, you ask?
"It makes perfect sense. Stella and I keep our collaborations to a minimum," Gwyneth said.
"We complement each other. It was the right time. We're very close friends. We were bringing two worlds together and it was important not to force them."
The capsule collection (which you can see some models wearing in the picture above) features classic Stella McCartney staples such as a black blazer, black jeans, black wool trousers, and several handbags that will remain exclusive to Goop!
We're pretty excited for the pieces to land on the website so we can have a closer inspection. What do you think of the Gwyn and Stella collaboration? Did you guess right?