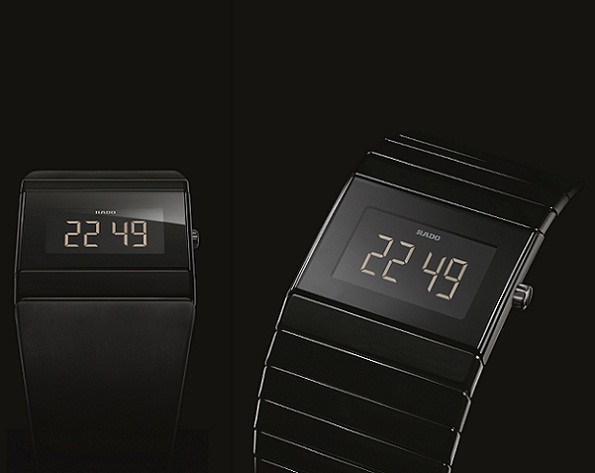 Ever wondered where the first high-tech ceramic watch came from? It came from Rado in 1989, that's where – and now, continuing its pioneering position in the watch world, the luxury Swiss label is launching the first ever digital automatic watch made from the exquisite material.
Inspired by its iconic ground-breaking ceramica model, Rado's newest innovation combines digitalised features with an automatic movement to create the perfect contemporary timepiece reflective of all the elements that make its signature Ceramica line.
In simple terms, that's a time display driven entirely by an automatic movement, which is visible through a transparent back case. And the aesthetic result? Sparkling sapphire crystals, sleek dials and slick black ceramic bracelets that wrap around the wrist with effortless style.
Rado actually talked us through the entire watch-making process when we had breakfast with them last week, and though we forget the full ins and outs of the intricate step-by-step process (forgive us, there's a lot of impossible-to-pronounce words involved), careful powder crushing, baking, shrinking and glossing goes into creating its lightweight luxe designs – painstakingly made to measure per each model.
But then again, the ultimate in high end elegance doesn't come easy. Look for Rado's Ceramica Digital Automatic collection, coming soon…
This post appeared first on MyFashionLife.com