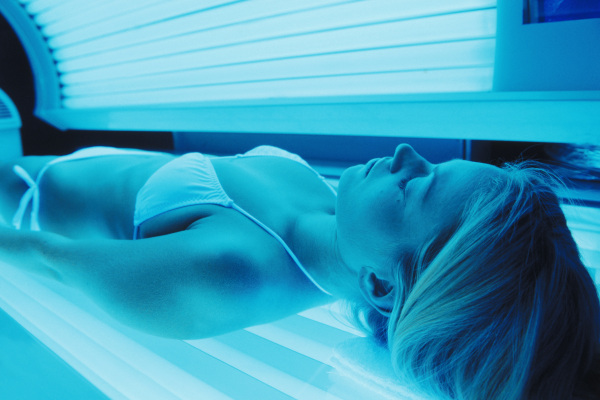 The fashion world is quite good for the welfare of young and impressionable girls when it wants to be. There have been several ways to discourage eating disorders over the past few years, and designers have pledged to stop using underage models on their catwalks… and now Liverpool Fashion Week is doing its bit to stop local girls heading to the sunbeds.
"The health and wellbeing of our models is of paramount importance and we're delighted to be the first fashion week that has a complete ban on sunbed-using models," said Amanda Moss, an organiser of Liverpool Fashion Week.
"We want our models to look their absolute best, which means not putting themselves at risk of skin cancer or premature aging from the sunbeds."
Liverpool Fashion Week starts on October 14th, and the organisers are doing everything they can to make sure local girls aren't influenced by the models' glowing tans by banning the use of sunbeds on the catwalk. The "pale and interesting" look isn't really going to fly in Liverpool though, which is why the organisers are urging the girls to "fake it" instead…
"We hope that by showing how gorgeous our models look at this year's Liverpool Fashion Week, we will help sunbed users in the city realise they don't need to get on the beds to look great. Our girls can still have that golden glow, but they'll get it from a bottle, not from the beds."
We think this is a great idea, and think it should be implemented across the world! What say you?
This post appeared first on MyFashionLife.com