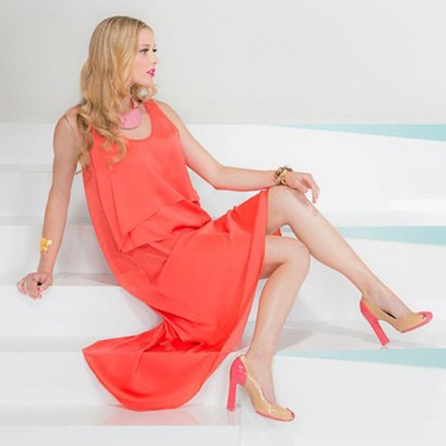 Could Crocs finally be getting their fashion moment? Bear with us…
Colorado based company Crocs Inc has probably realised that the plastic colorful shoes aren't, to put it nicely, the first choice of footwear for fashionistas… but it's hoping to change all that by producing a classier and more sophisticated range of shoes marketed under designer Stefano Furiani's name.
"Our vision is to set new expectations in product creation using mixed materials in unexpected ways, but inspiring ways," said Crocs designer Stefano Furiani.
"The Furiani line is curatorial footwear – product with clearly defined and coherent contemporary art themes coupled with true innovation and artistic impact."
The new Stefano Furiani Collection will include career pumps, flats, mules and ankle-strap thongs, all of which will come in a variety of different colours, with the Croslite footbeds found in the plastic originals still being a prominent feature.
To further distance itself from the existing Crocs collection, the range won't be sold alongside current products, or even on the same website or store, so the synergy between the two will be almost minimal.
We're willing to give them a chance based on the teaser pics above; will you?
This post appeared first on MyFashionLife.com