Last Updated on 30th January 2023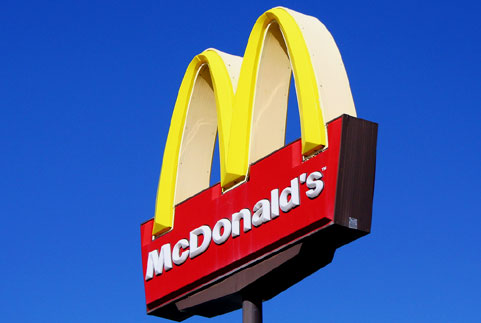 "We are consumers of McFashion. Fashion has begun to resemble fast food: fast, disposable, easy, unintimidating, entertaining and homogenous.

Just as McDonald's has taken over the globe, dishing out the uniformity and consistency of their burgers and fries, mass-market clothing retailers have succeeded in spreading a similar message: predictability in fashion."
Is Fashion resembling fast food???
I completely agree with the statement that high street fashion is becoming like fast food but for me like McDonalds it's addictive. We are now able to purchase seasonal trends at less than 1/2 the price. Yes like the Big Mac you can get the same top in H&M in most countries. I once bought a jumper in Amsterdam from H&M, thinking it would'nt be in London but to my horror it was and I felt completely un-original.
But at the end of the day when you go to McDonalds and not a Michelin Star Restaurant you know what to expect. I went to H&M, I wasn't buying couture. There are certain essentials you have to pay for such as a good pair of boots, a winter coat and a LBD but for everything else there is McFashion.