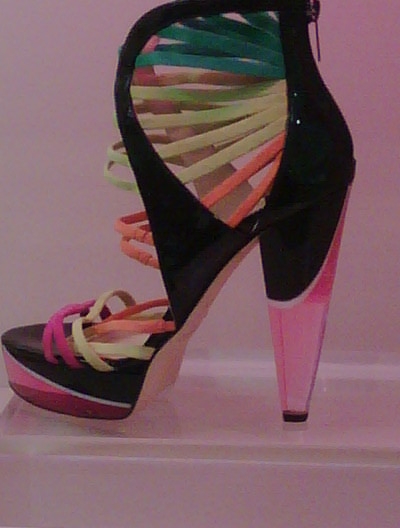 Well, well, what have we here? A super-shoe style statement? A glow in the dark light? Er, both, actually.
Forget kids trainers with those flashing air bubbles back in the 90's, light-up shoes have climbed a long way up fashion's ladder. Jimmy Choo's latest design is a real masterpiece, that's for sure. The heels of his gorgeous zip-up strappy ankle platforms apparently light up as you walk. Yes, really.
It seems our talks of fashion of the future came to light a little sooner than expected; these shoes are one way to find your friends in the dark.
Probably ones to split the crowd, we actually think these shoes are pretty amazing. Patent black leather, florescent strap detail, platformed sole, zipped ankle caging and killer light-up heel? Yes, please.
If you fear his luminescent shoes will be a little over budget, hold tight, the low-cost luxe Choo collection for H&M will be hitting stores shortly.
[Images]