Last Updated on 30th September 2008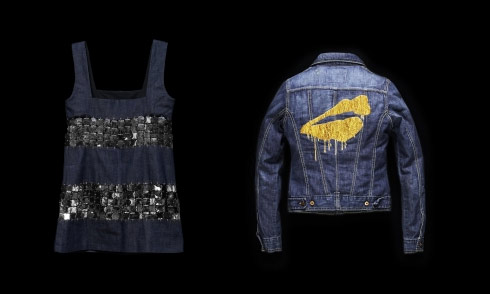 Having firmly placed themselves in the fashion realm for 100 years, Lee Cooper has undoubtedlty proved itself as a reliable, global favourite within the seasonless denim industry. Established in 1908, Lee Cooper has since seen its production aims alter in conjunction with cultural, technological, political and personal change throughout the decades. 
The end of the Second World War saw the company's most dramatic shift, when the already successful 'M Cooper Overalls Limited'  changed hands within the Cooper family and was rebranded 'Lee Cooper'. Focusing on the marketing opportunities available at that time, Lee Cooper concentrated on jeans which could be bought by the British public for just one clothing ration coupon.
How times have changed… 100 years on and 2008 is set to be a poignant moment for Lee Cooper, who are celebrating their centenary in (forgive the pun), style.
Collaborating with the likes of Paco Rabanne, Swarovski, Giles Deacon, Jade Jagger and Ashish Gupta; Lee Cooper have launched a project that will see 100 one-off items auctioned at the Paris auction house – Drouot – on 29 September. Proceeds of the auctions will go to the Red Cross and DAA (Designers Against Aids).
We love the look of the 60s inspired Paco Rabanne dress and the sentiment behind Jade Jagger's Denim jacket which mimics the musical influences that have always been integral to the development of Lee Cooper.
For more information on the project, click here.