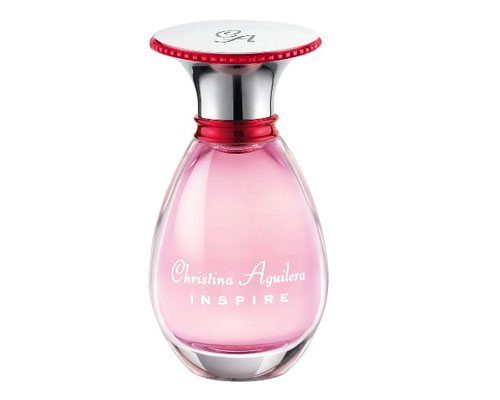 As many of you know, here at My Gorgeous Life we're hesitant to jump in head first to any celebrities journey from singing to fashion and beauty. The results typically leave us underwhelmed, uninspired and unhappy. However, when we learned Christina Aguilera would be launching a third fragrance this autumn, Inspire, we had to check it out.
There's no denying Christina is talented and completely innovative in almost everything she does. So why should her scents be any different? Well, they aren't.
Encased in a classy red box, the fragrance is just that , classy. Definitely a more distinguished scent for the artist, Inspire is reminiscent of a perfume my mum used to use. The scent transcends generations and is appropriate for both day and evening use.
As one of the Christina's main projects after the birth of her first born, the scent shows that Aguilera has grown-up and is designing her look and fragrances for a more sophisticated clientele.