Last Updated on 19th October 2013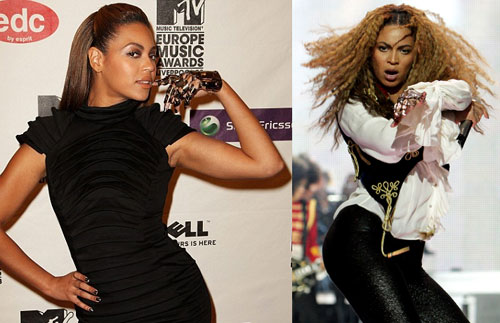 Critics seem to be split on the new material from Beyonce. But then the concept album 'I am … Sasha Fierce', is a pretty bold move. Creating and naming a stage alter-ego and then dressing the part too is akin to proclaiming your super star status by saying, 'it worked for the greats such as David Bowie and Prince, it can work for me too'. Or is it just a form of artistic expression that should be applauded?
But what of this alter-ego? Beyonce herself says:
"Sasha Fierce is the fun, more sensual, more aggressive, more outspoken side and more glamorous side that comes out when I'm working and when I'm on the stage.
She's not joking. Where Beyonce would perform in a getup of Las Vegas lace and sequins, showcasing pins and bust, Sasha Fierce has discovered, in fact has probably kidnapped and tied up, Gareth Pugh.
The video for new single from the Sasha side of the album 'Single Ladies (Put a Ring on It)' also features the same power dressing sauciness. Namley this time in the form of a leotard and a scary hand brace metal glove thingy….