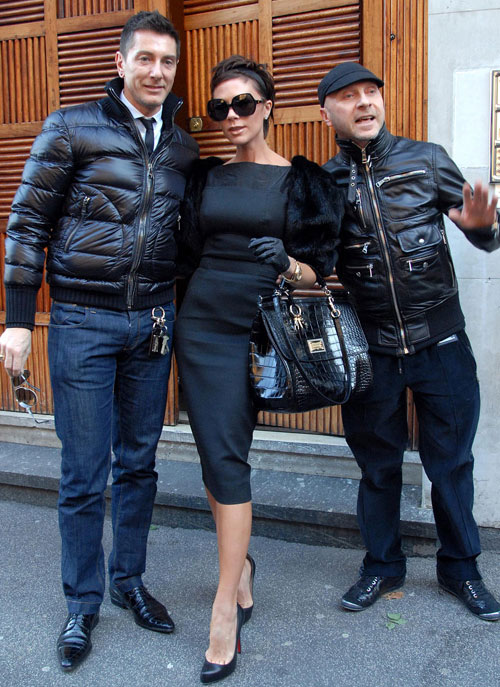 Two years ago I wrote a post considering the possibility that Victoria Beckham's label DVB Style could be one of the next major brands to come out of Britain. (Click here to read the post). I highlighted the fact that,
a) Victoria would most likely show at one of the major fashion weeks
b) Victoria would build a brand strong enough to rival the likes of Burberry
At the time it seemed like a ridiculous idea. It was during her BFF phase with Katie Holmes and Victoria wasn't being taken seriously.
However, so far she's staged a presentation during NY Fashion week and her recent collection of dresses were a sell out in Selfridges. Bearing in mind that many are counting their pennies, this is definitely an achievement of which I'm sure the folks at Selfridges are rubbing their hands with glee. Furthermore, according to the Guardian Vogue UK editor Alexandra Shulman is a fan of the capsule collection. A sign perhaps that Victoria has succeeded in her bid for fashion credibility?
I'm not a fan but like many Victoria Beckham's popularity fascinates me. And for the record, I sit firmly in the camp that questions exactly how much of an input Roland Mouret had on her new line. Personally I believe he designed the line and she had the final say in which pieces made the cut. Like many of life's mysteries, I'm sure we'll never know the truth.
But I will say this again, very reluctantly I may add….looking at the situation objectively I was able to see a long time ago that with Victoria's determination and dedication she could and I believe will build a brand strong enough to rival the major fashion houses. Watch this space…