Last Updated on 19th October 2013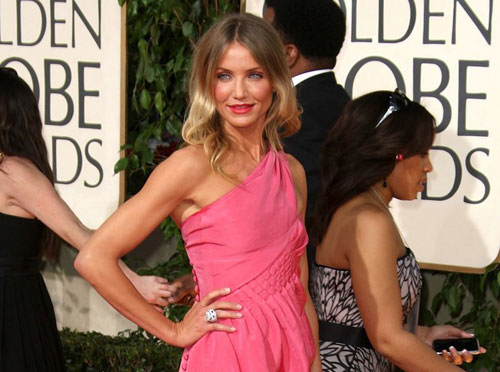 So we're on the final leg of our Golden Globes round up. What have we learned so far? That Reem Acra and Dior were favourites among the A-listers….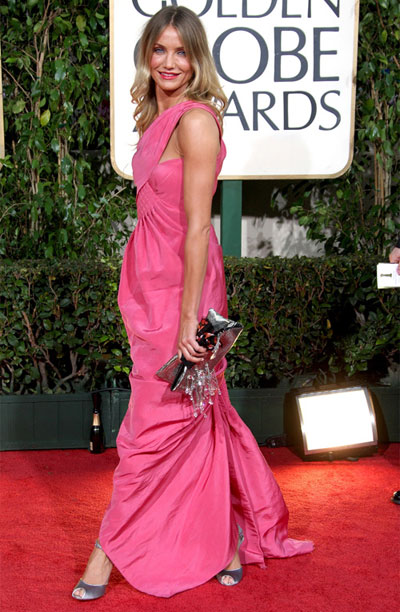 Cameron Diaz always, and I repeat always gets a hard time with her outfit choices for award ceremonies but I'm such a fan of her red carpet style. At least you can't accuse her of being boring especially not in bright pink Chanel couture!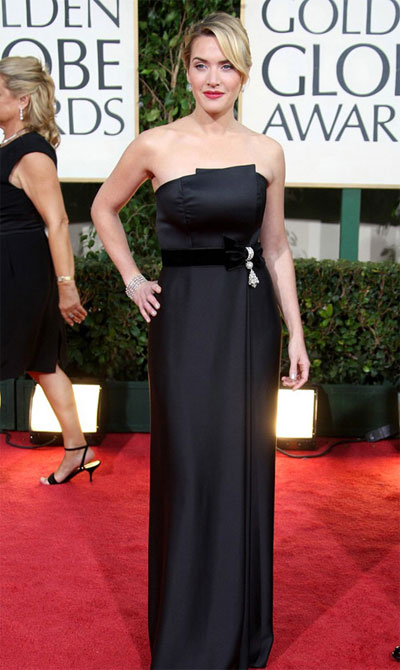 Ahh Kate, she's a classy gal isn't she? Kate was elegant in Yves Saint Laurent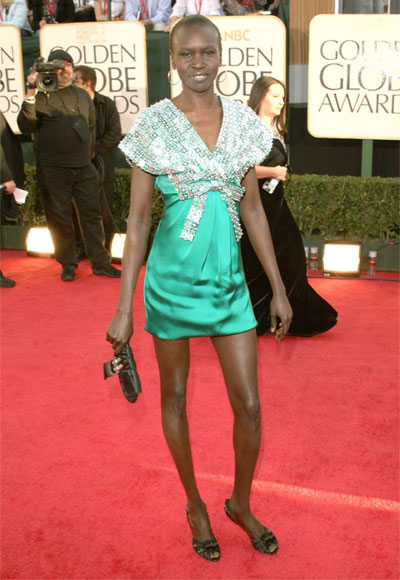 I know. Alek Wek at the Globes. Huh! I'm just as confused as you are. Either way, her gorgeous legs looked fab in this emerald green Dior dress.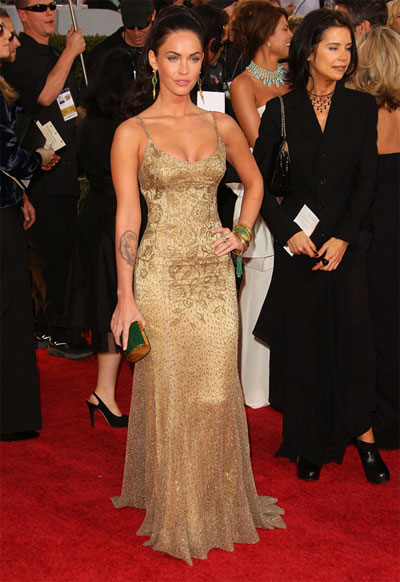 I don't know where to start with Meghan Fox. The truth is somehow she's managed to make Ralph Lauren look too tacky for the Globes. Perhaps it's the stacked bangles or maybe the colour. Either way it's all wrong.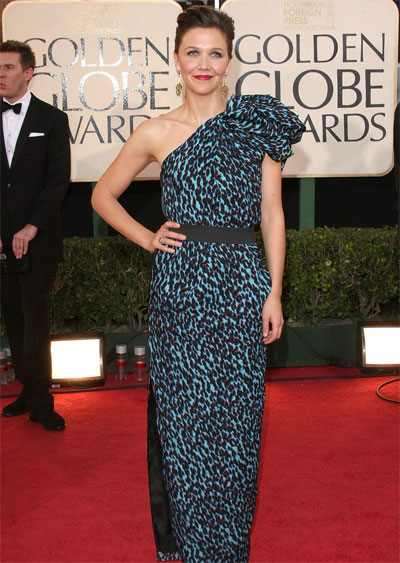 Maggie Gylenhall is a fashion god in Lanvin. I'm not a fan of animal prints, but even I have to bow down and worship Maggie for walking on the wild side.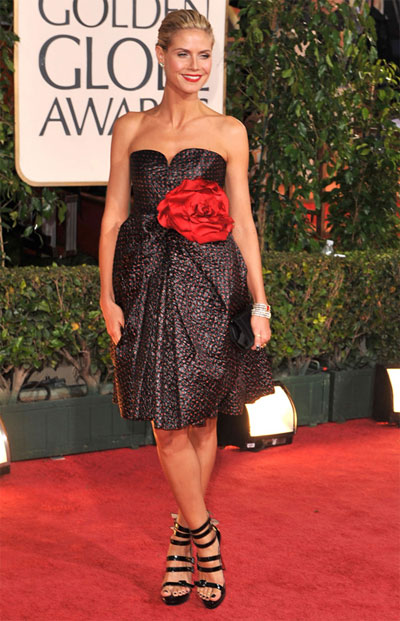 No. No. No. So disappointed with Heidi Klum for this polka dot disaster. The red corsage doesn't help matters either.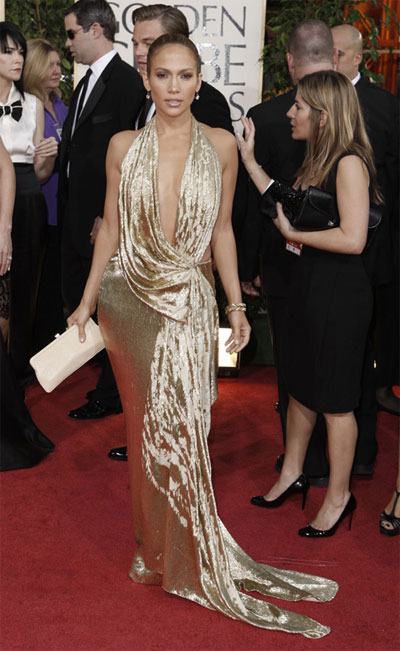 Obviously J-Lo is so happy that she's got her fabulous figure back that she just had to recreate her "Versace moment with this gold Marchesa gown complete with a copycat plunging neckline. But sadly, like Meghan Fox, it's got "tacky written all over it.
And so that concludes our Golden Globes fashion round-up! Thoughts?