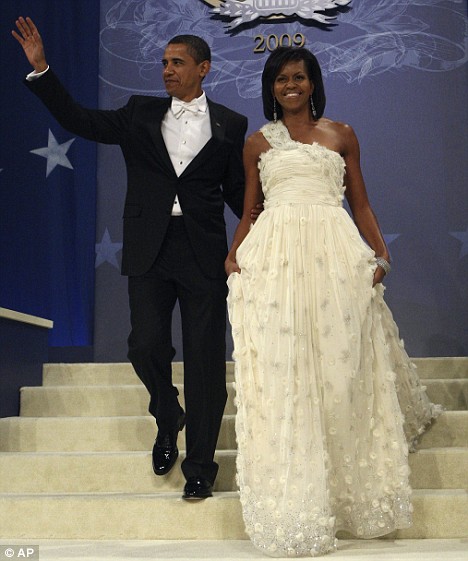 Yesterday was a historic moment, a moment you will tell your children about, they day the world changed. But how on earth do you do decide what to wear on such a day? Well, this was of course the unenviable task for Michelle Obama, at the centre of history in the making, she knew whatever she wore would be analysed and picked to pieces. But you know what? She got it right.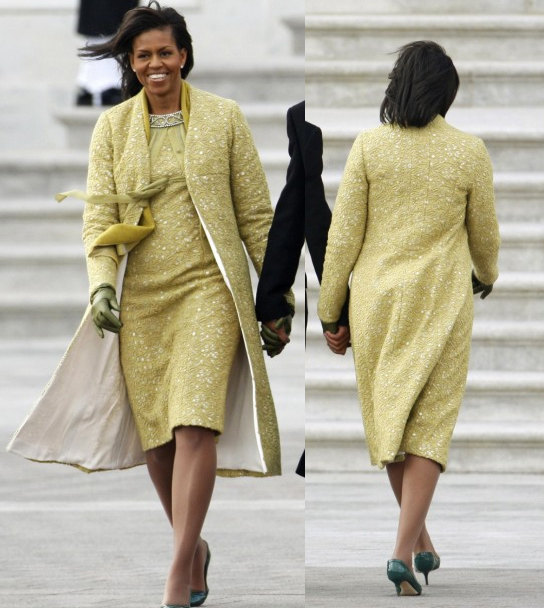 With designers such as Thakoon and Christian Dior offering designs for the inauguration, it was Cuban born designer Isabel Toledo who was Michelle's designer of choice.
The gold lace shift with matching dress was beautifully cut, skimming Michelle's figure and creating a flattering, sophisticated line. With a matching cardigan and that stunning Tom Binns crystal necklace Michelle Obama earned her style stripes. We already know from her previous choices, that she is not afraid to take risks and accessorising with muted green leather gloves and green Jimmy Choo Glacier shoes was certainly a risk. However, I am a fan of contrast and thought they tied in well, because they didn't draw the eye away from the outfit itself.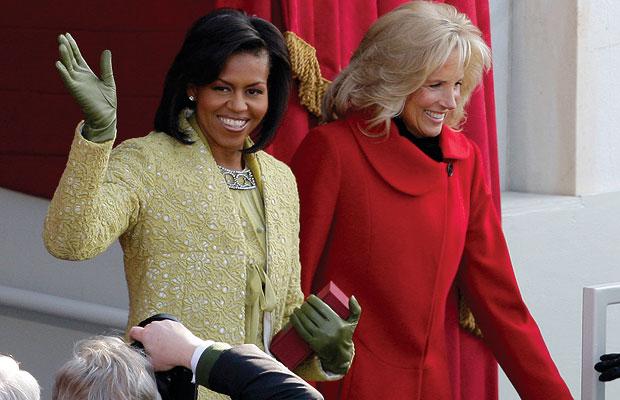 The simple, toned make up also added to the overall look. It is classic with a hint of personality, and not so dissimilar to Jackie Kennedy.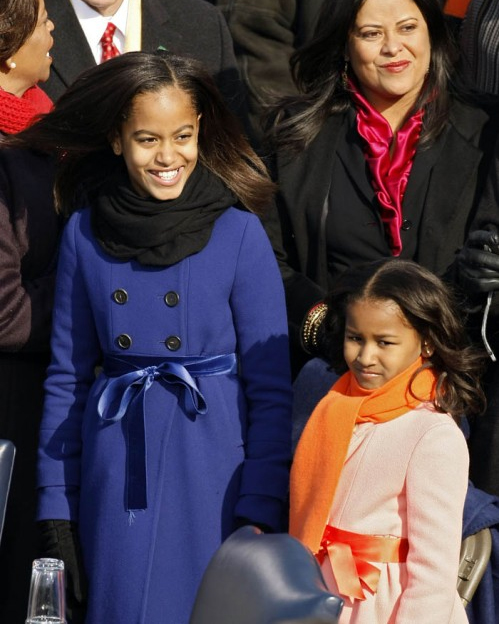 And like any stylish woman, you make sure your children are looking equally fabulous. Malia and Sasha Obama wore coats from J Crew in a bold blue with contrasting black accessories and pale pink with orange accessories. The girls looked stunning, again the right amount of cute with a sprinkling of sophistication.
But it was Jason Wu that we've really all been talking about. Wu hadn't even been told that Michelle would be wearing his dress to the ball. The Tapei-born designer told WWD "I found out with everyone else – which was pretty fabulous, when you think about it." But what a dress…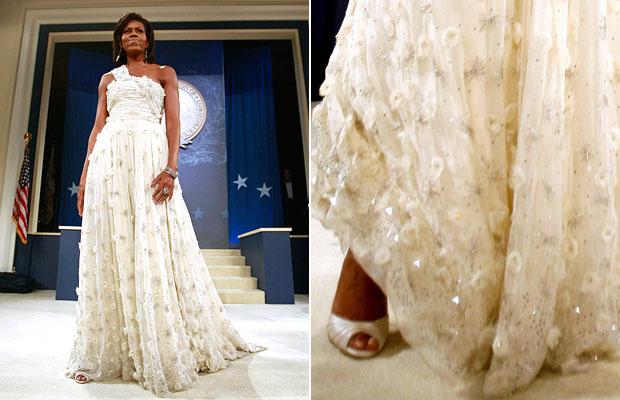 Like a dream, Michelle, stood in crystal encrusted chiffon one-shouldered gown. It flattered every inch of her figure and for a moment she was closer to a Hollywood star than a President's wife. If the speech made you cry, it was this dress that did it for me. True glamour, real beauty and optimism for the future of fashion.
Politics just got interesting.
[images, images]