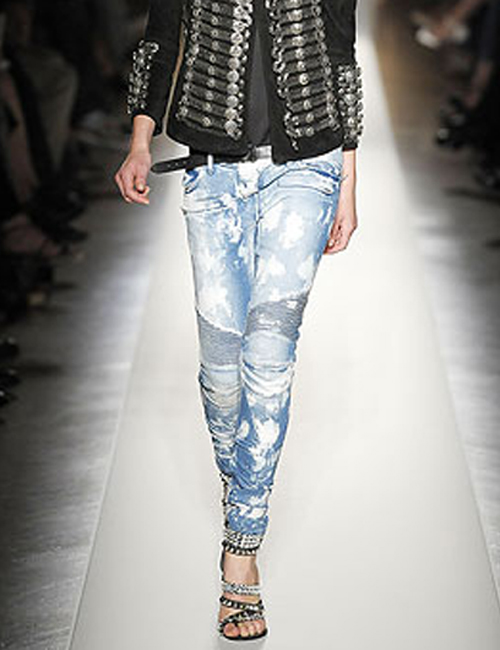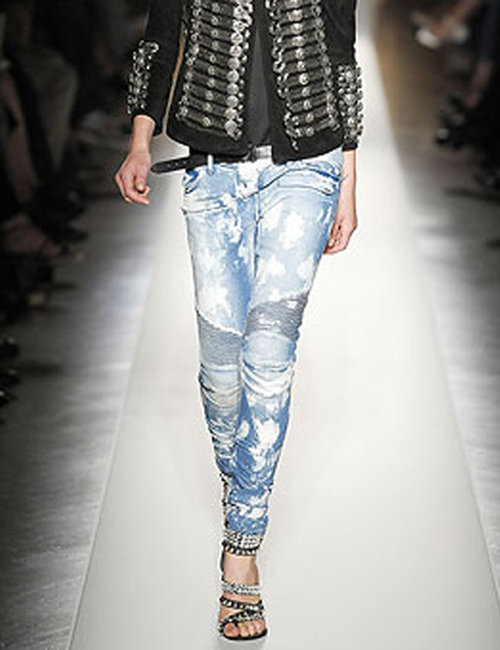 Whilst many of us are watching the pennies, it would seem the designers are hoping to increase theirs with sky-high prices. How much would you pay for a pair of jeans? £40? Maybe £150 for a good brand or maybe even £280 for a really really good pair. But how about £1,059?
That's right, £1,059 for a pair of jeans. Christophe Decarnin for Balmain has created without doubt stupidly expensive jeans. I wish I could tell you they were woven by silk worms or that they had been encrusted with rare gems, I'm afraid that they are just a pair of denim bleached jeans with rips.
The jeans are currently stocked by retailer Joseph, speaking to The Telegraph Imogen Crosby of Joseph commented that they only have two pairs left. The pair pictured above cost £1,190 because they are more 'distressed'.
Balmain is a fabulous brand and the designs are at the forefront of cutting edge fashion, but is this a step too far? Sure there will always be those who can afford £1,000 jeans but is any pair of jeans truly worth such a colossal amount of money?