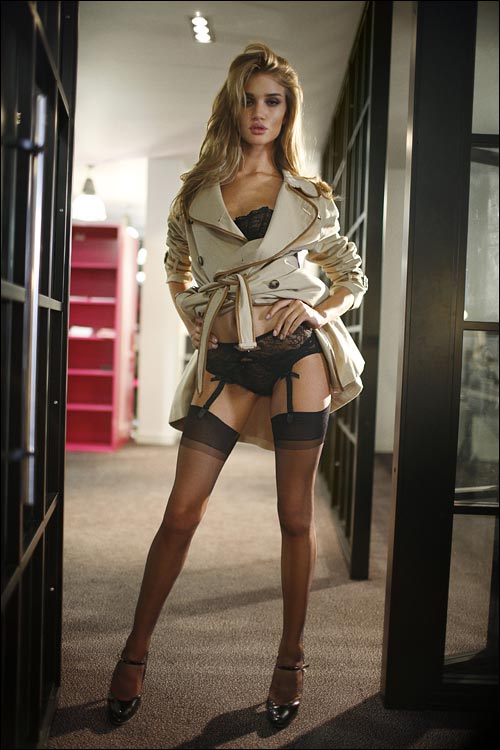 For anyone who has every forgotten Valentine's Day and are thinking of making the same mistake this year, you might want to think again. At least for the sake of your face.
Yes, Agent Provocateur is at it again with another controversial ad campaign, this time it's a warning to all men to forget Valentine's at their peril.
A short film entitled Love Me Tender…Or Else sees model of the moment Rosie Huntington-Whiteley being fobbed off by her boyfriend on Valentine's. Rosie then appears at the boyfriend's office dressed in a trench, heels and the sexiest lingerie around. She then delivers a lap dance, the finale is however less straightforward, if you don't want to know the end please look away now:
She punches him in the face.
The scene ends with Rosie speaking the fateful words: "This will teach you to forget Valentine's Day.
We shouldn't be surprised, Kate Moss sauntered around in suspenders, Maggie Gyllenhaal stripped, Kylie Minogue rode a bucking broncho and Peaches Geldof took part in some form of virgin sacrifice campaign. Yet, I can't help but feel slightly shocked by the violence involved in this latest offering.
Is it harmless, sexy fun? Or have they gone a step to far?
Watch for yourself: Love me tender… or else