Last night we had the honour of heading down to the Tower of London's ice rink to check out the UK's first ever catwalk show on ice, presented by the lovely people at Very.co.uk.
An abundance of gorgeous dresses and sparkly pieces made their way down the makeshift frozen catwalk, as the models (or should we say highly-trained professional skaters) glided beautifully around the ice showing off not only the wonderful pieces from Very's new December collection, but also some great moves along the way.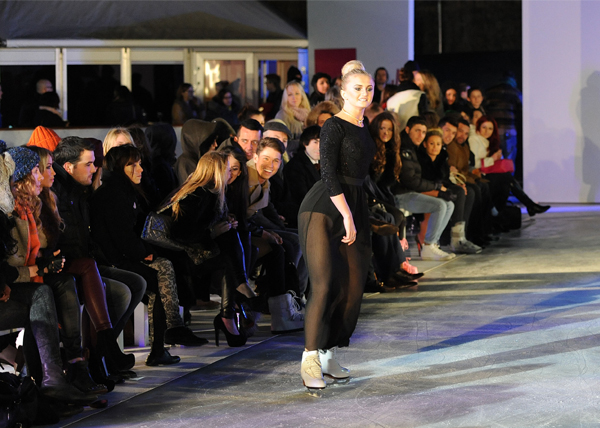 Props to all the skaters who dazzled us with their fine acrobatics – and for heading out into the freezing cold without anything to wrap up warm in!
Even X Factor's Ella Henderson got in on the skating action, as she popped along to have a go on the ice herself – propped up by not one, but two hunky male skaters. Not too shabby, Ella!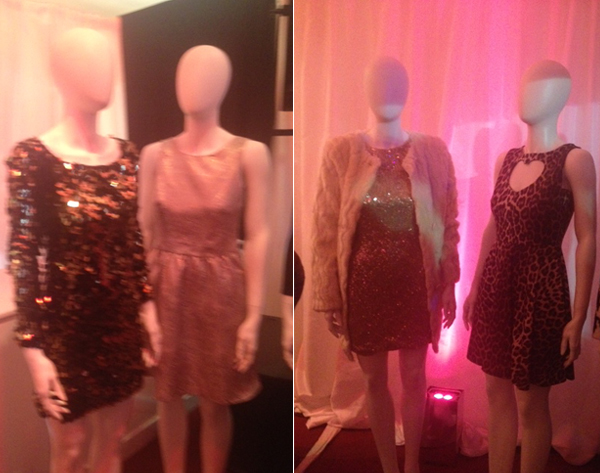 Although we loved the show-stopping performances on the ice, we have to remember that the real point of the event was to see Very's gorgeous Christmas collection, and that's exactly what it was: gorgeous! The first and third dresses (above) in particular are remarkably stunning – definitely appropriate attire for all the Xmas parties, don't you think?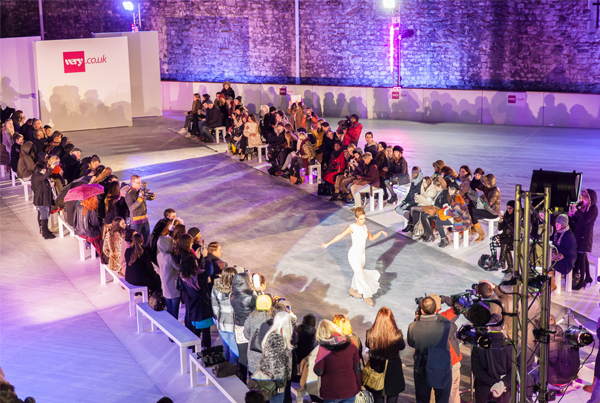 We thoroughly enjoyed being part of the UK's first ever ice catwalk show, and have a feeling it won't be the last, either!