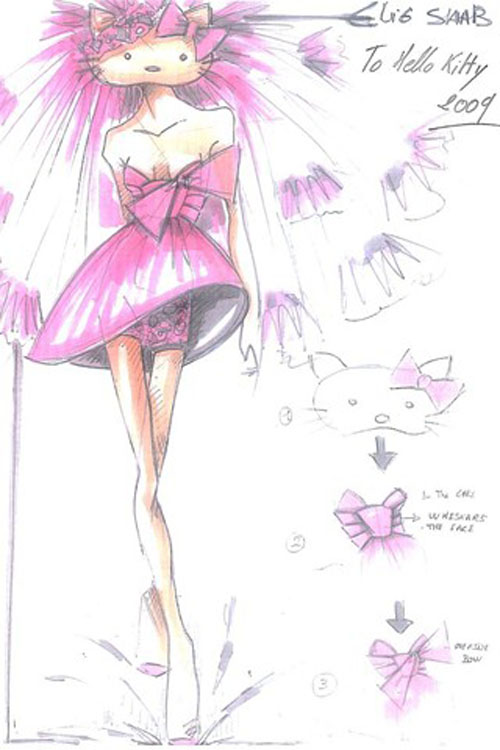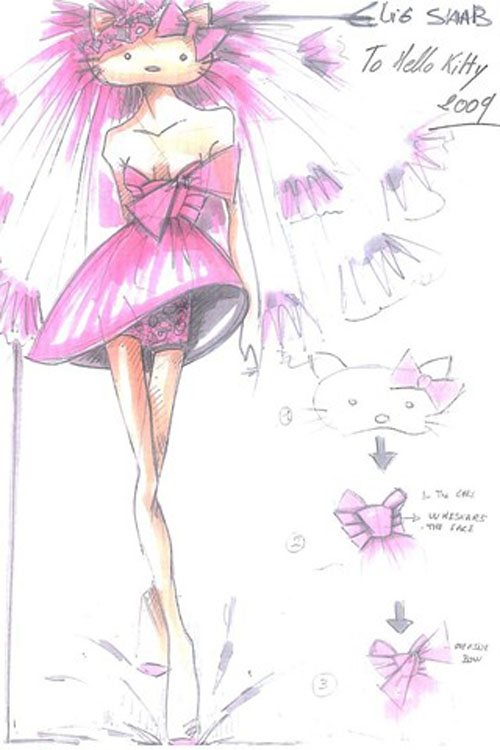 The icon that is Hello Kitty has been pictured on everything. Whether it's a pencil, a birthday card, or a purse, you have probably at some stage owned a piece of the fantastic feline. Well now be prepared to be painting your face Hello Kitty style.
Don't worry this will be make up you actually want. Do you remember Barbie for Mac? All those quirky colours and fab packaging, well now they've teamed up with Hello Kitty to create a fabulous make up line.
You've probably already heard the hype, if you haven't the collection is in stores now, but isn't due for release in Europe until March. The range comprises of lipglasses, eye shadows, mascaras, and palettes all in chic grey, pink and black packaging. And if that wasn't exciting enough, Hello Kitty have had top fashion designers create a range of gorgeous clothes in those signature colours.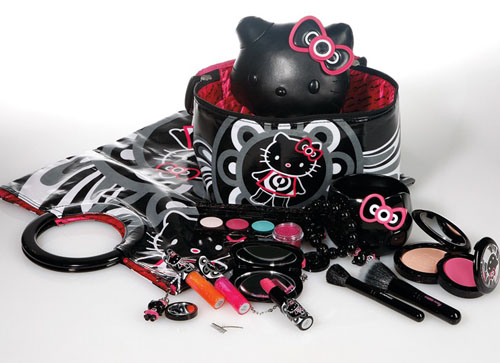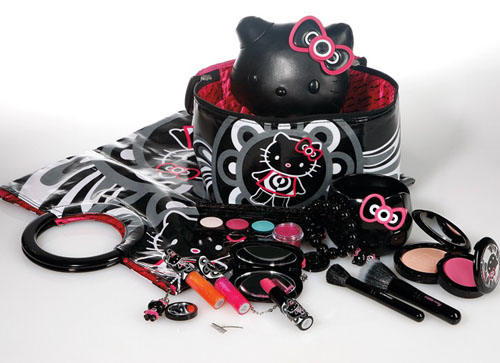 The thirty-one designers were told to create an item of clothing that they thought Hello Kitty would wear if she were one of the fashion pack. The designers included Giles, Sinha Stanic, Opening Ceremony, Zimmerman, Elie Saab, Herve Leger by Max Azria and Emanuel Ungaro as well as many others. They have all sketched and created a range of outfits, the pictured illustration is Elie Saab's interpretation.
The sketches themselves are gorgeous enough, but you could own one of the outfits for yourself. An auction is currently being held on EBay until 19th February. You can bid for your favourite and all the proceeds go towards the Acquisition fund for the museum at FIT.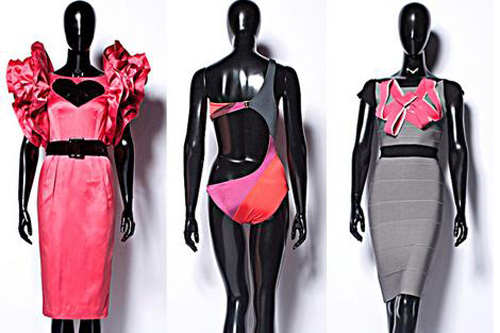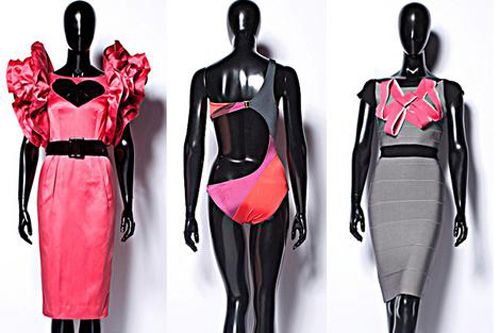 Oh and if that wasn't enough fashion for you, the Mac instore visuals have been shot by legendary photographer Nick Knight.
Who'd have thought being a cartoon cat could be so couture?
Go to EBay for your chance to have a piece of Hello Kitty magic.
[Source, Source]