Last Updated on 23rd February 2009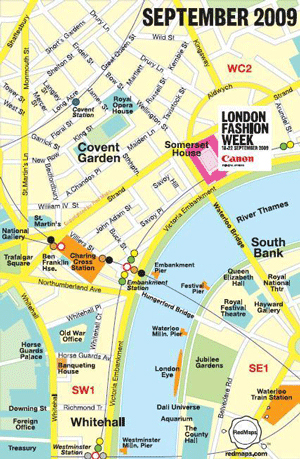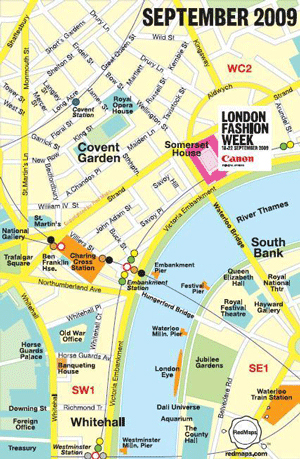 At the first show of London Fashion Week, which is always Paul Costello. It is customary for the chairman of the British Fashion Council to make a speech and declare Fashion Week open. And so, on Friday morning, we sat in our seats and waited for Harold Tillman to take his position on the catwalk, to thank all the usual people, sponsors and such. But instead he confirmed a rumour we reported on a couple of weeks ago.
We can now reveal that London Fashion Week is relocating, and will be moving to Somerset House in time for September 09.
Talking about the move, Tillman explained:
"Somerset House is a historic location that will provide a beautiful setting to this cutting edge international event. We are pleased to be working in partnership with Somerset House to develop London Fashion Week's profile and offer to designers, utilising the architecturally interesting spaces to make the venue our new home.
It is an unusual choice of venue, and it will be interesting to see what the off schedule shows decide to do. Some exciting news? It was also announced that SHOWstudio will be opening a major exhibition at the new Fashion Week home.
Although I prefer the Natural History Museum, this season has felt very uneasy. You know when you're going on holiday, or you're moving house and you've packed up all your stuff? And yet you still have to get up and go to work and end up wearing weird outfits? Well that is exactly what this Fashion Week feels like. The Fashion Week spirit has packed up in preparation for the move next season.
So we will just have to wait to see how well the move suits Fashion Week.
[Image]