Last Updated on 26th February 2009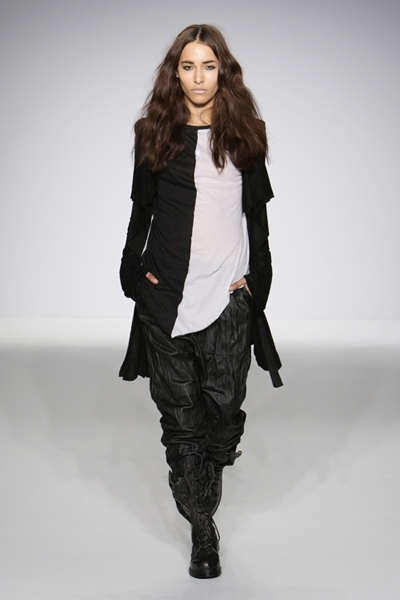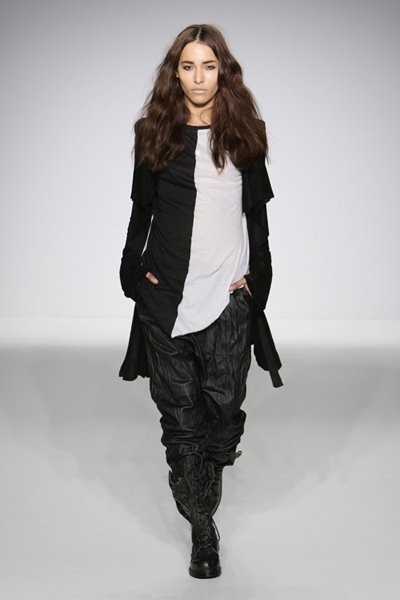 While waiting in a crowded reception room for the Horace show, I found myself standing next to a group that perfectly encapsulated the Horace spirit – rainbow haired, pierced and dressed in fluid layers of jersey and denim, new generation punks that were a walking talking advert for the label.
A favourite of Agyness Deyn, Horace's AW09 collection was inspired by 18th century monks and featured a muted palette of greys with splashes of acidic colour and blocks of black and white.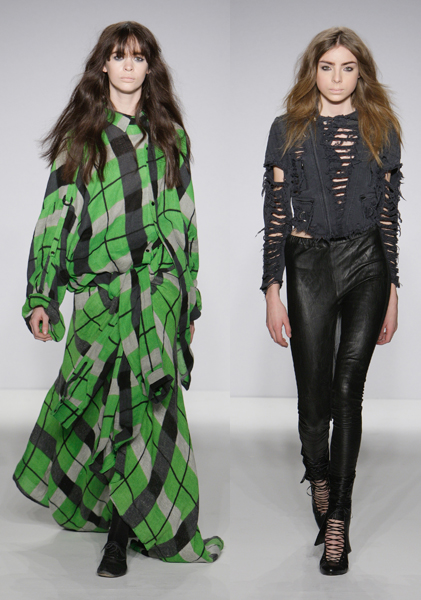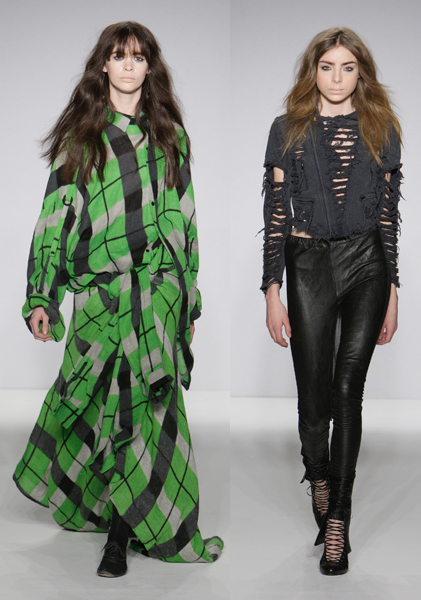 Androgynous models stalked the runway to pounding beats mixed by Jamie Nutall in capes and snoods, leggings and doc martens.  The punk plaids in pink, turquoise and green were a welcome departure from the runway.  However the shredded denims (very Balmain), molten lava leggings, and boyfriend jumpers were 90s-tastic and for those of you who still aren't over McQueen's skull print, you'll love the scarf with fist-size skull baubles weighing down each end.
Young, edgy and fun, Horace's wearable separates were a breath of fresh air in this current climate of classic, safe, and monotone collections.