Last Updated on 24th February 2009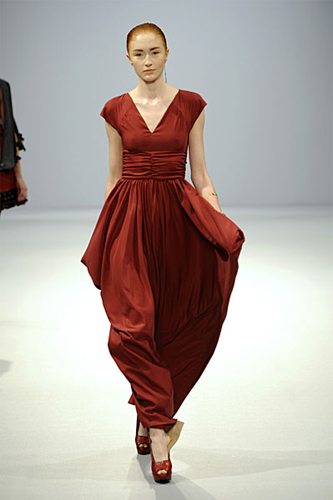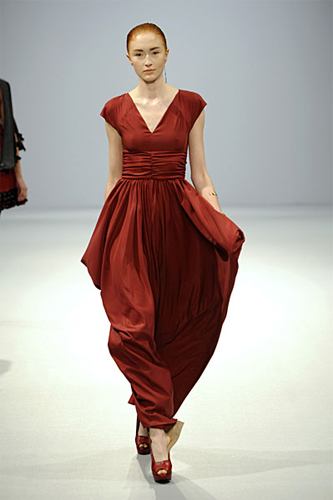 With some of the prettiest colour combinations I've seen, Carlotta Gherzi's AW09 Sado collection featured simple silk pieces in grey, raspberry, orange and peach.  Prim puff sleeve blouses, boxy cropped jackets, and mini capes in yummy sherbet dip hues were worn with grey knee socks and raspberry platform ankle boots.  With a vaguely 70s feel to the show, Ali MacGraw in Love Story sprang to mind.
An additional autumnal palette was introduced towards the end of the show with the retro combination of mustard and brown silk separates worn by red-heads whose colouring looked magnificent against these rich colours. 
The collection was not outrageous or ground breaking, it was pure and simple and wonderfully wearable.  I know what colour scheme I'll be rocking for AW09…
[Image: Catwalking.com]