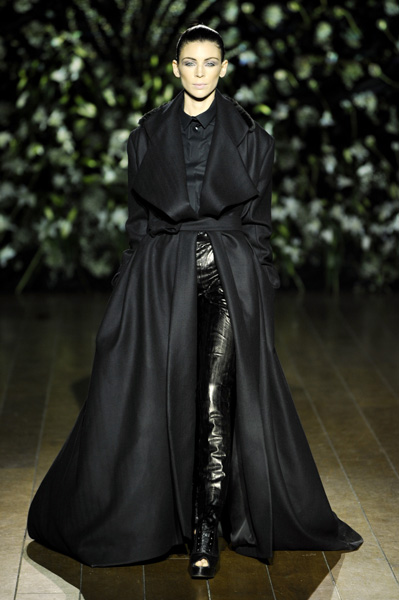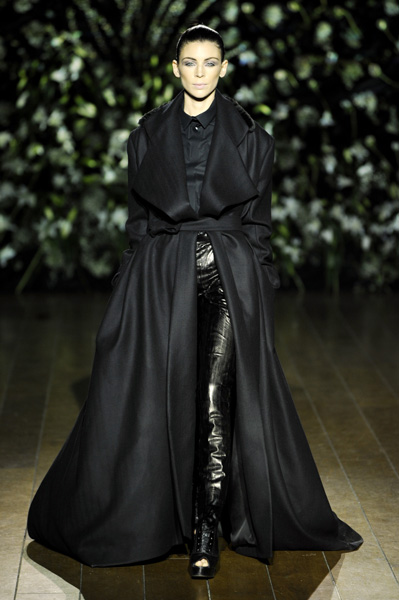 Making their debut this time last year, Qasimi is the brainchild of the architecturally trained H.H. Khalid bin Sultan AlQasimi and Elliott J. Frieze. For AW09, the duo chose the magnificent architectural wonder of St. Mary's Church to showcase their third collection.  Lit so that the stage appeared to be glowing, the building was the perfect setting for Qasimi's Victorian Gothic glamour – imagine My Fair Lady in mourning and you're halfway there.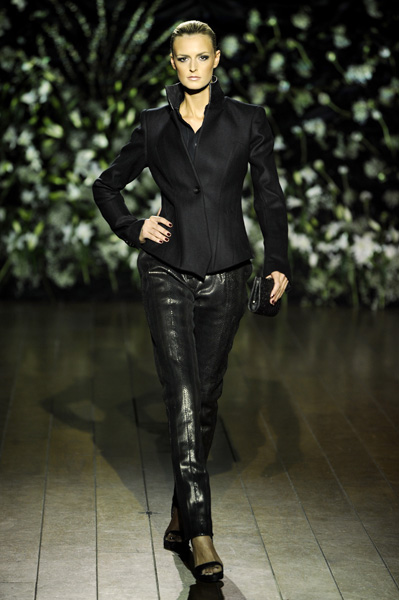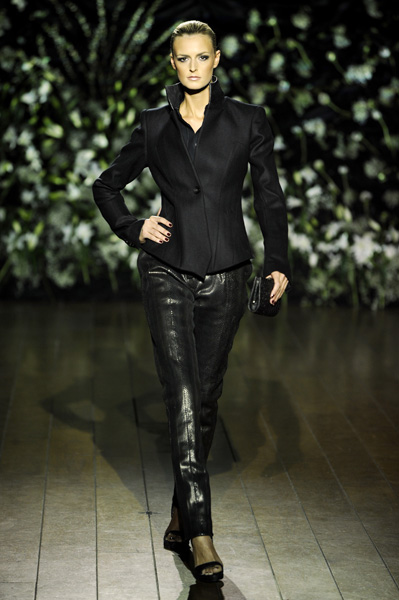 The entirely black palette was lifted by light-reflecting silk, velvet, and lace and a stellar cast of Britain's best modelling talent, including Jade Parfitt and a crowd-pleasing Yasmin LeBon.  Erin O'Connor started the proceedings in a spectacular inky black headdress and bustle gown, while an ageless Carmen Dell'Orifice ended the show on a high point in a similar Victorian period piece costume.  Lily Cole modelled a fabulously flirty and frilly take on the era in a corset mini dress, proving Victorian can be both powerful and sexy.
Despite these dark delights that peppered the illuminated Qasimi runway, I found it difficult to imagine anyone except Eliza Doolittle herself wearing them off the catwalk.  More plausible were the silk lapels on a smart le smoking tux and the cobweb sleeves that hung glittering from a simple column gown – items I can envisage wearing again and again.