Last Updated on 26th February 2009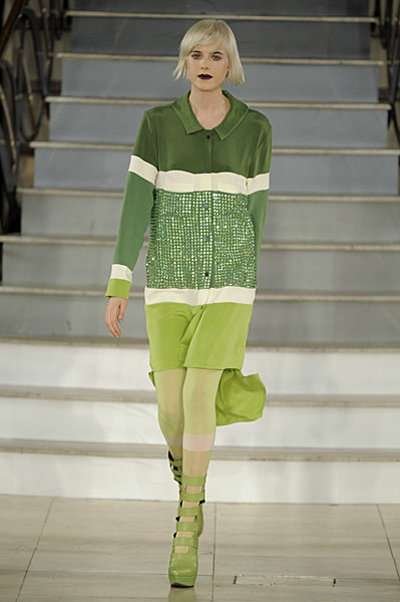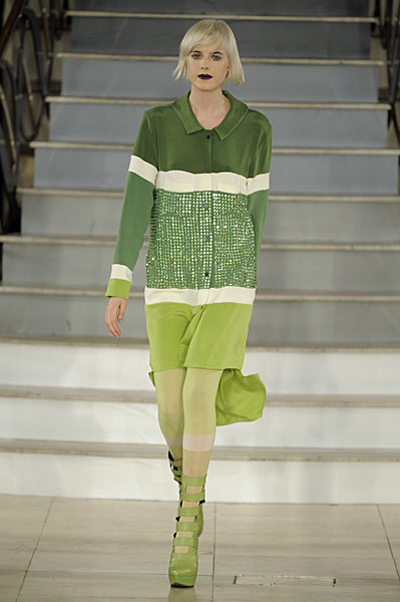 Henry Holland is a bit of an anomaly, a fashion journalist who made some t-shirts and happened to be best friends with the 'It' model of the moment, who then ended up with his own fashion line.

Whilst I don't think he has the flair of Luella or the talents of Kane, I still think there is something quite interesting about Henry. I haven't been overwhelmed by previous seasons; I like some items but not all. This season I like pretty much everything, but the one problem with Henry is his overuse of a theme.



Last autumn/winter collection was all about tartan, and then spring/summer was polka dots and florals. Autumn/Winter 09 is Pantone colour cards. So here's the issue, the colours are fabulous; the cuts are actually very good and well tailored. But every outfit has been made to look the same. Now, I think the pull of a good designer is that you want everything they do. You want the t-shirt, the skirt, the jumper, and the jacket. But with this line, you would never want more than one piece because they all look too similar.



So you see, this is a very difficult line to review. But the lines are good; the Mongolian sheepskin coat in grey is gorgeous. Little 80s style suits look fresh and flattering. Whilst the tight fitting dresses are modern and stylish. Sequins added a bit of sparkle and tonal leggings add to the overall theme. Also those boots and multi strap shoes are phenomenal. I am less taken with the satin, particularly the satin shorts, not sure they'd work on anyone other than a model.
It is a nice, just nice, collection, but over heavy on a theme, if you owned more than two pieces people would wonder if you have a thing about colour blocks and stripes. Although I would advise wearers to pick up a couple of colours and clash them.