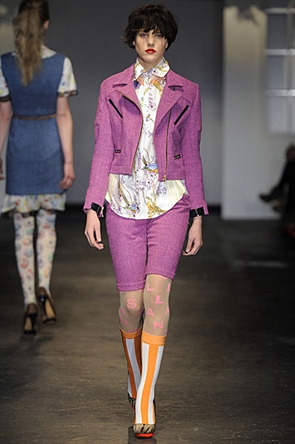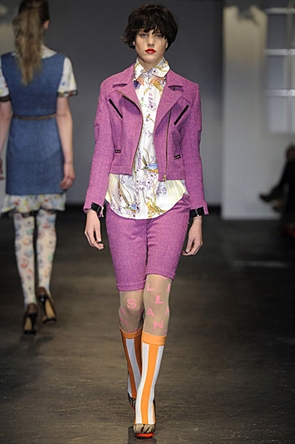 Who: House of Holland
What: Pastel separates, sweet tailoring and Seventies-inspired patchwork prints.
Thoughts: House of Holland's autumn/winter 2011 collection is nothing shy of colour, and quite frankly, we love it – the clothes were fun and, as always, Henry isn't taking fashion too seriously.
With sweetly tailored separates in pastel pink, lemon yellow, powder blue and pale purple, quirky orange striped calf-length socks, sharp coats and two-piece wool suits, the House of Holland girl looks to have grown up a little next season, but she's still got her playful edge.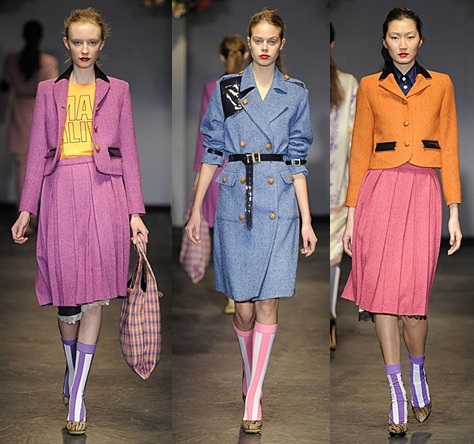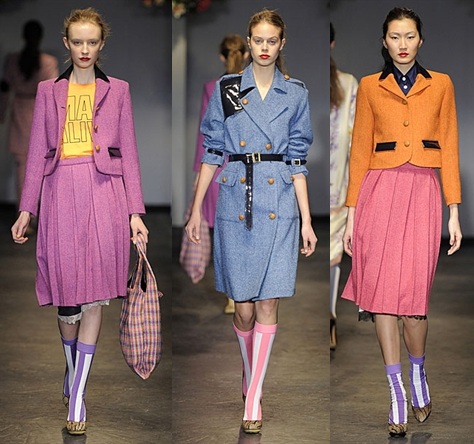 A recurring Seventies-inspired patchwork pattern crops up on over-sized chunky knit scarves, tights, skirts and cute camisole tops to add a retro rainbow of colour, and typically cheeky symbols – a suggestive finger in hole here and a 'hawt couture' slogan there – are thrown in for good measure.
With miniature pom poms on the sleeves of sweatres and oversized beading forming corset-style cupping on strappy dresses or on clustered together on the shoulders and hem of a shift, House of Holland's latest offering is an absolute eye pleaser.