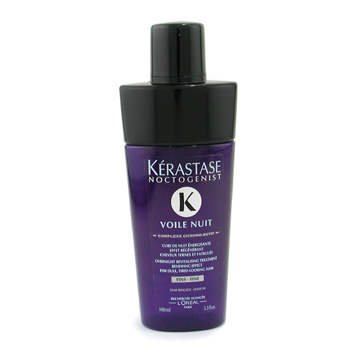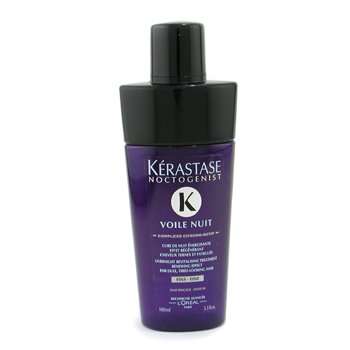 Description: A leave in spray conditioner for fine hair, it "provides essential nourishment and protects the fibre against damage, in the morning the hair feels soft, looks radiant and renewed. £24.00 for 100ml
Application: Before going to bed and after shampooing, spray this hair mask onto the lengths of the hair, but not the roots, you can spray onto dry or towel dry hair. Then leave, do not rinse out, but you can blow dry hair if desired.
The look: In a slick blue bottle it looks stylish and it is travel friendly, you can't see the actual product but it is a light liquid.
The smell: it has a smell similar to hairspray, that same alcohol based scent. Not unpleasant, but a fragrance may have been nice to just scent the hair.
The feel: A light spray that you don't really notice on your hair.
Result: My hair does feel softened and not weighed down.
Overall: It is a fairly good product, it doesn't weigh the hair down and keeps it soft. But you cant really test for how well UV protected it is or whether its protecting you against environmental aggressors. I'm not sure how necessary it is, and it's not value for money, but it has improved my locks.
Score: 7/10
The brand: Part of the L'Oreal group, Kerastase is a hairdressers favourite and you'll find it stocked in top salons including Trevor Sorbie, Charles Worthington and Richard Ward. It claims to be a scientific approach to hair care, so expect to see lots of big science words and biological terms like lipids and glucose. They do however aim to treat hair issues such as dandruff, or oily scalps.
Rivals: Redken, Phillip Kingsley, Phyto