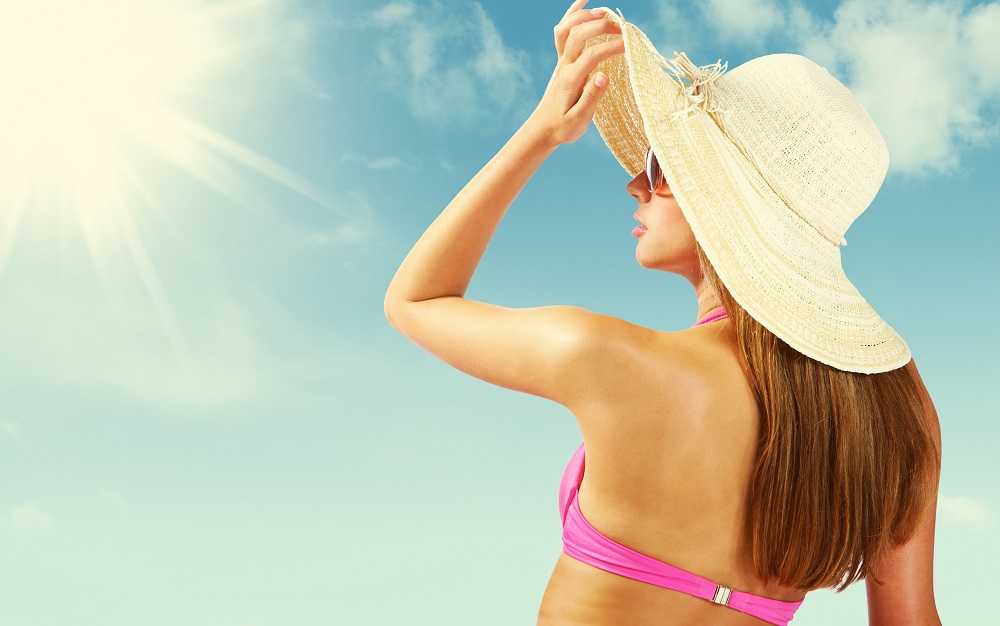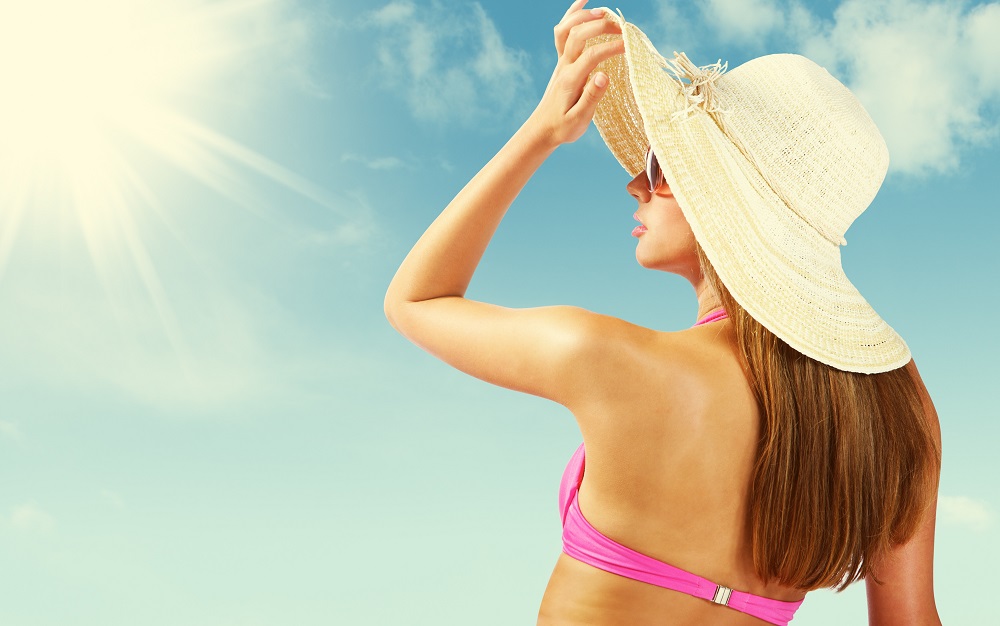 There are cardinal hair care tips for any type of weather but with each passing season, your routine and products need a little adjustment. The summertime can be particularly rough on hair if you don't take a few extra precautions to protect it from the elements. If you want your mane to look its best this summer, these warm weather tips and tricks should help.
Hot Temperatures
There are two big hair problems when it comes to summer heat: dryness and sweat. In areas that are really hot during the summer, your hair can get parched and breakage will begin. The experts at LumiBloom warn that even hair extensions can become brittle without proper care. They recommend that women with extensions keep their hair in a ponytail or single braid while in the sun and to wait until hair cools down before brushing.
Sweat can also pose a problem. During the summer, when it's scorching outside, sweat is inevitable. This can cause sticky buildup and weaken hair extensions.
Beating the heat is largely a matter of gently styling, shampooing and conditioning hair:
·  Wash and rinse hair with lukewarm water rather than hot water. 

·  Minimize the use of hot styling tools, including hair dryers.

·  Use moisturizing, sulfate-free shampoo and conditioner.

·  Wash hair only once every 3-4 days (unless you got sweaty). The longer the better when hair is dried out.

·  Use a nourishing serum or argan oil on the ends of hair to prevent brittleness.
The goal is to keep strands moisturized to avoid breakage. The overall best way of doing that is to limit the stress you put on your hair.
Humidity
On the opposite end of the summer spectrum is humidity. It refers to the moisture in the air, and it can go sky-high during the summertime in some areas.
Hair is very sensitive to humidity. High humidity levels tend to make hair frizzy, wavy and poofy. This unwelcome phenomenon occurs because humid air increases hydrogen bonds between the water molecules and protein in hair. When there are a lot of hydrogen bonds (which is common when it's humid out) hair folds back on itself. Curly or wavy hair will become curlier and frizzy while normally straight hair becomes wavy in the humidity.
The reason humidity is so tough to manage is because hydrogen bonds are constantly being created. Even if you straighten your hair, within a few hours the water molecules from humid air will begin binding with keratin proteins again. Instead of fighting Mother Nature, it's usually easier to work around it. Ditch straight hairstyles for beachy waves or natural curls. Other stylist strategies for taming the frizz include:
·  Blot and pat hair dry instead of rubbing it with a towel

·  Use a leave-in conditioner or smoothing serum from mid-shaft to the ends.

·  Use a moisturizing, sulfate-free shampoo.

·  Use a keratin smoothly treatment for long-term frizz control.
Be careful when you're slathering on products to control frizz. It doesn't take much to weigh hair down and create another set of styling issues.
Swimming
One of the most popular activities during summer is swimming. Unfortunately, it's not so fun for your hair. Women with extensions are warned to avoid getting hair wet while swimming, but it's sound advice for everyone no matter what type of hair you have.
For starters, anytime your hair gets wet it's more fragile and can break. Both chlorine and salt water can also severely dry out hair by stripping it of moisture. If you can't resist a dip there are steps you can take to protect tresses:
·  Brush hair free of tangles.

·  Put hair into a loose bun or single braid.

·  Be careful wearing swim caps since they can cause matting.

·  Keep your head above water as much as possible

·  Immediately rinse, shampoo and condition hair after swimming.
UV Damage
UV rays don't just damage your skin. They can also affect your hair. It's an issue that only recently became public knowledge, which led to a slew of UV-protectant hair products.
During the summer treat your hair the same way you would your skin. Use an UV-protectant product anytime you know you'll get outdoors. Add another layer of protection by wearing a hat to block UV rays.