Last Updated on 27th March 2009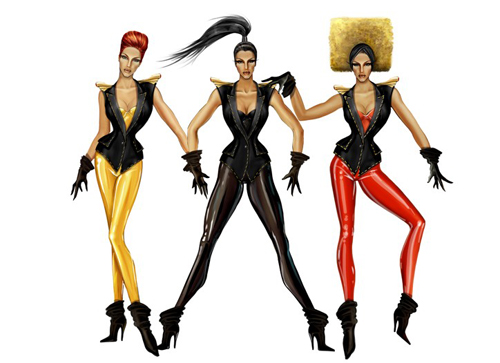 What does a female Celtic warrior and Beyonce have in common? A killer wardrobe of course. In Boudicca's case this was literal.
But for Beyonce it's all about her show costumes. They have been exclusively designed by Thierry Mugler and are said to represent "the duality between being a woman and a warrior.
For the songstress' new world tour a line of rather dramatic costumes have been created. The outfits are meant to symbolise Beyonce's tough yet chic edge, that is both empowering and awe inspiring. But it would seem Beyonce won't just be playing one role, according to Mugler 'there will be a lot of dramatization and metamorphosis on stage.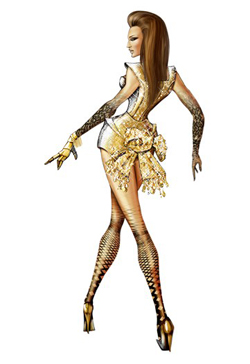 But its not just the clothes that Mugler has been getting involved with. He's also turned his hand to the light displays and sets and taken on the role of creative advisor. The theme:
"Feminine. Free. Warrior. Fierce.
With Thierry Mugler behind the scenes it's sure to be a spectacular show. The outfits remind me somewhat of Barbarella meets Grace Jones, but that's no bad thing.
[Source]