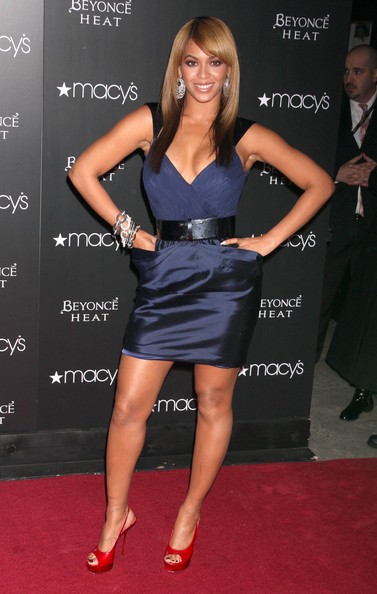 Beyonce's tour costumes are nothing short of show-stopping, but for her next installment, they'll be nothing short of floor-length if Victoria Beckham's got anything to do with it. As rumours doing the rounds go, Beyonce's approached VB to design pieces for her next tour.
She'll have a lot to live up to if such rumours are true, that's for sure, with Beyonce's previous stage costumes coming from Thierry Mugler, Herve Leger, Versace and Giorgio Armani. But apparently the singer's decided to ditch the fierce glitz and glam of season's past to opt for a more elegant look, and has asked Victoria Beckham to help her out.
"Beyonce is a big fan of Victoria's work, and was given a couple of samples from the new collection," a source told the Mirror, adding "it is Victoria's more elegant full-length designs that she particularly loves as they are a real departure from her usual glitzy stage costumes."
Though we're not sure of the ins-and-outs just yet, apparently the designer's already said yes. "Victoria was flattered and has agreed, in principle, to suggest some designs," said the source.
We'll have to wait and see just how this one pans out, but it looks as though Victoria Beckham's found herself another A-list fan and further confirmation of her success in the fashion industry, like she needs either of those any more.