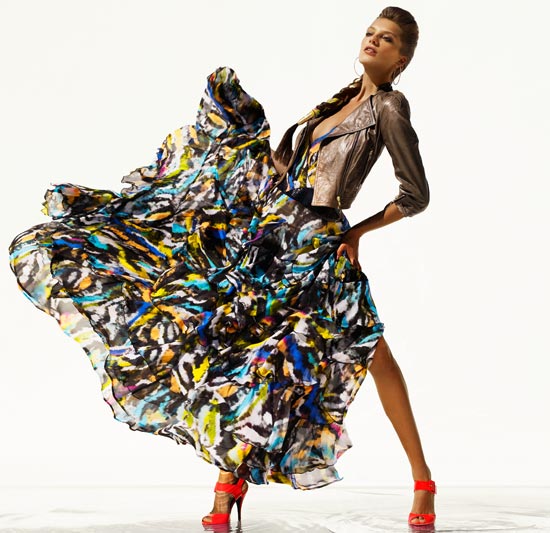 Prepare the tents, pack the cuppa soup, pull out the thermals, it's almost time to start queuing girls! Exciting! How very, very exciting. This collaboration is for us the most exciting yet, combining both the beauty of Williamson's designs with wearability and fabulous summer shades. Perfection!
There is going to be two drops, one on 23rd April which will go to 200 stores worldwide and another on 14th May that can be found in 1,700 stores. But here's the tricky bit, we want it all. We're not joking. We want it all and if we were to settle we'd opt for the peacock dress, the maxi dress, the jumpsuit oh and then maybe the shorts, so it'd be rude not to have a top.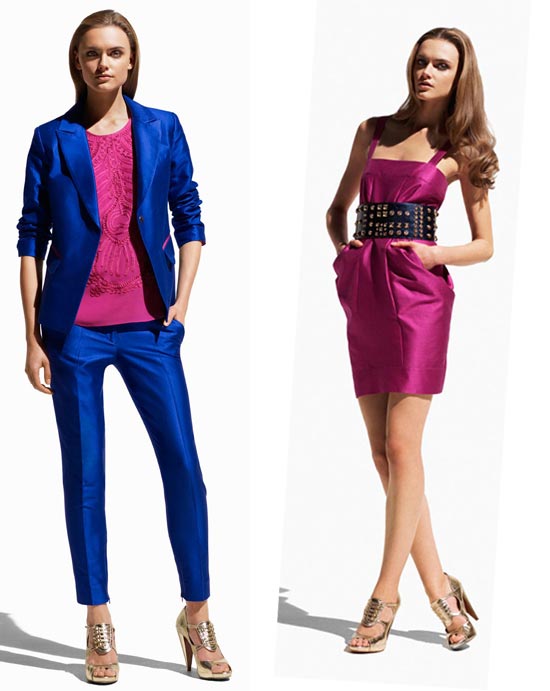 Clearly the big bosses behind H&M have also realised that this is going to be a much sought after collection, for it is the first time a H&M and designer collaboration will be available in all stores. Although, the first instalment will be exclusive, limited edition pieces.
"The huge interest that these collaborations garner means that often the collections sell out very quickly. We wanted everybody to have a chance to own some of the collection. In a new step, the second part will be available in stores for a longer period of time, said Margareta van den Bosch, creative director of H&M.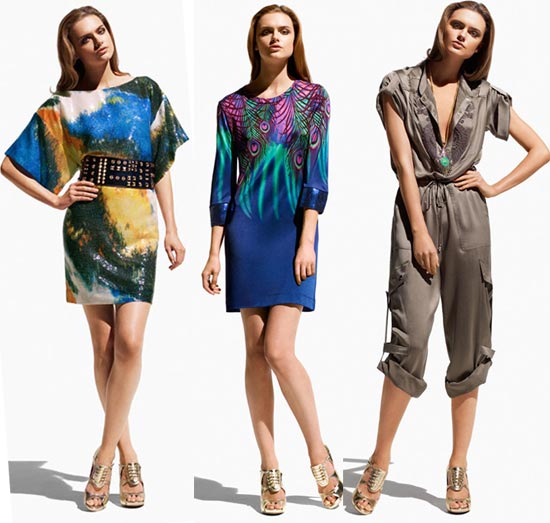 Too right, Margareta, we all want a piece of the Williamson, and with past collaborations the scrambling and wailing over pieces has been chaos. Not forgetting bewildered staff being forced to decapitate mannequins by screaming fashionistas.
As for this collection, the prices do vary considerably, and you're looking to pay up to £199.99 for the floor length maxi dress. However a blouse will only set you back £19.99. The accessories are reasonably priced and are as gorgeous as the clothes.
Williamson insists the designs are true to his signature style:
"I was inspired by the idea of the colours of a peacock feather, there's a leather biker jacket and a tailored silk electric blue trouser suit inspired by my last show.
He has also done a rather gorgeous men's line for H&M as modelled by himself. It is said to have a "British boy on holiday vibe, so that should keep the boyfriend happy whilst you're rampaging around the store grabbing all that you can carry. Yes, they've thought of everything. Let the countdown begin!
[Photos courtesy of H&M]