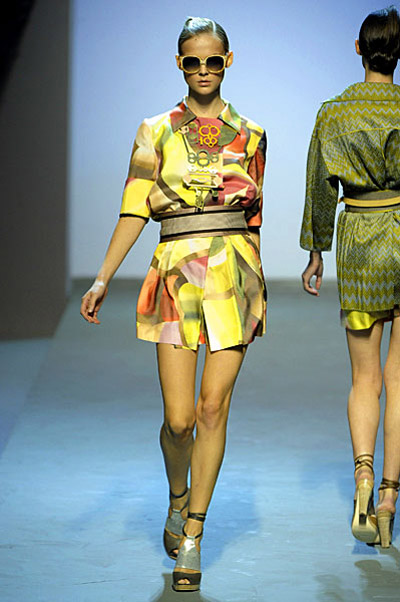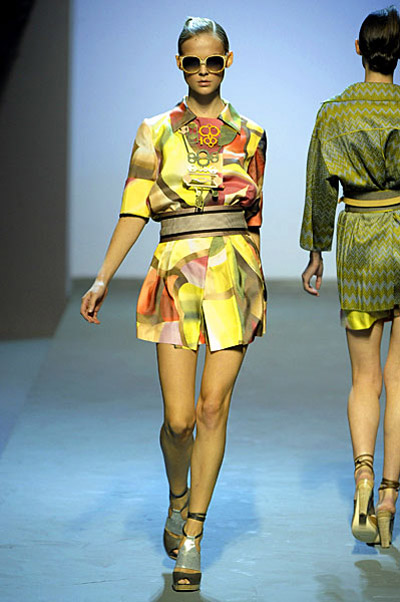 Just as we had finished sharpening our elbows for the madness that descended on H&M stores today with the first drop of Matthew Williamson for H&M. We are now preparing to start all over again, for the rumoured Missoni/H&M hook up.
Talking to The Daily Telegraph, Angela Missoni said:
"I would like to do something with H&M because I think it is a very powerful way to reach younger girls now.
Well I very much doubt that H&M will need to hear anymore, if I were the CEO of the fashion brand I'd have the launch dates drawn up immediately.
Angela Missoni has worked wonders with the brand started by her parents. The Autumn/Winter 09 collection is proof alone for it was a truly stunning line. But what is so surprising is how grounded she seems, talking about celebrities turning into designers, she said:
"These girls do pick up knowledge by being around fashion, so it doesn't bother me if Sienna Miller does her own range: she has a genuine passion for clothes, so it's not just about her using her name.
That is great support for Twenty8Twelve, Missoni also spoke out of her dislike of 'supermodels':
"I prefer to show my collections on fresh, young girls to capture that spirit. Having Naomi or Gisele in your show is really just about saying that you were able to get her.
But of course there was that famous Kate Moss campaign, but as Missoni pointed out, Kate was off the radar at that point. We do love Missoni, every bit of the family and the brand, so the prospect of a H&M collection is too exciting to put into words. Just imagine a Missoni knit at an affordable price…
Watch this space Missoni fans.
[Source]