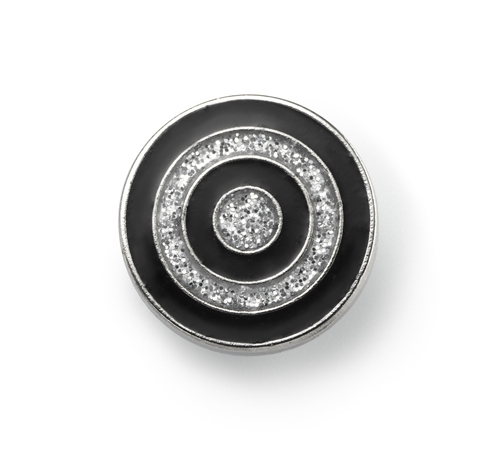 From mid-April and onwards Fashion Targets Breast Cancer will be in full force. You will find all your favourite high street retailers stocking the most gorgeous creations. And from all of these very gorgeous, very special items 30% of the price will go to Breakthrough Breast Cancer.
A number of gorgeous items have been made, whether it's the very sexy animal t-shirt dress from Marks and Spencer, priced at a very reasonable £19.50, or the graphic target tee from Topshop for £22, there's something for everyone. The pin has a suggested donation of £1, that's a small price to pay for something that looks good and does good.
But if you fancy something a bit more dressy, then Coast and my-wardrobe.com have also created some great pieces all in aid of this fantastic cause. The chosen colour scheme of black and white cannot be faulted, and the target looks all the more stylish for it. There are loads of brands getting in on the act, including Warehouse, Laura Ashley, River Island, Avon, Orla Kiely, Office, amongst others. So you can help others and look great at the same time.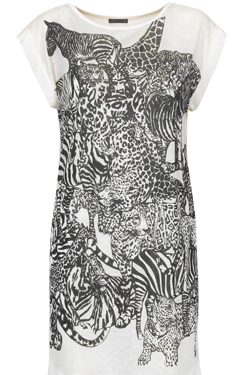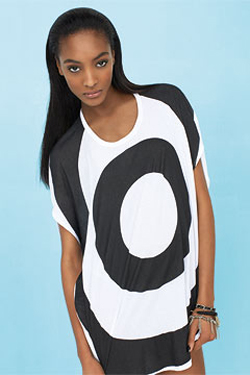 Fashion Targets Breast Cancer was set up by designer Ralph Lauren in 1990 after his friend and fashion editor Nina Hyde, died of breast cancer. It is such an important cause to back, in the UK 1 in 9 women will be diagnosed with breast cancer, and 46,000 will be diagnosed in a year. Sadly 1,000 of these women die every month in the UK. Yes, it's pretty scary business, but thanks to people like Breakthrough, hope is within sight. They work tirelessly, researching and working towards the goal of finding a cure. Their campaigns mean that even more women are surviving thanks to the awareness they bring and education.
So girls, you know the facts, you've seen the gorgeous pieces, I am afraid there is no excuse not to look fabulous and help your fellow fashionistas.
[Image]