Last Updated on 19th October 2013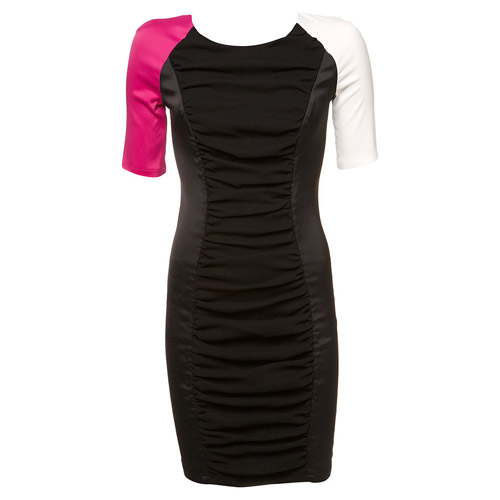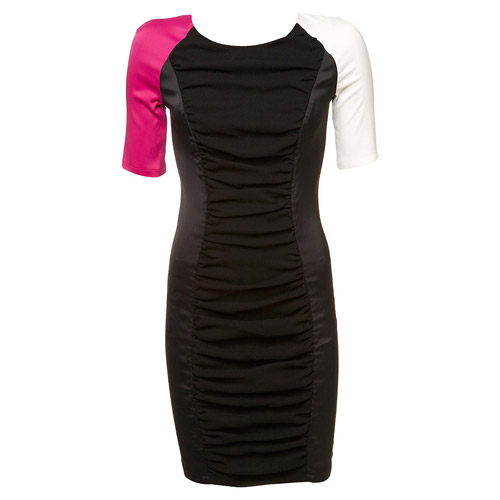 Topshop is bagging itself more than its fair share of fashion headlines at the moment- but hey, if it's news….. So here we go again.
The indelible Toppers and Jonathan Saunders, two of my very favourite things, have teamed up again! It's a union that can only be described as being four hemlines short of seamless.
The range of four dresses and two bomber jackets sees Saunders ditch his signature prints and opt instead for bold splashes of colour in geometric shapes. The shades of aqua, pink and lime look incredible, but it's the cut of the dresses that's really got me. They're as sharp as Naomi Campbell's tongue.
With ruching and contrasting panels of satin against figure hugging stretch jersey, these are some very sexy dresses. But, thankfully for those of us who are still working hard on our summer bodies, they don't actually require you to flash any flesh.
Whether they'll take off in quite the same way as Saunders' last range for Topshop, made famous by the T-shirt dress sported by Agyness Deyn will remain to be seen, but it sure deserves to.