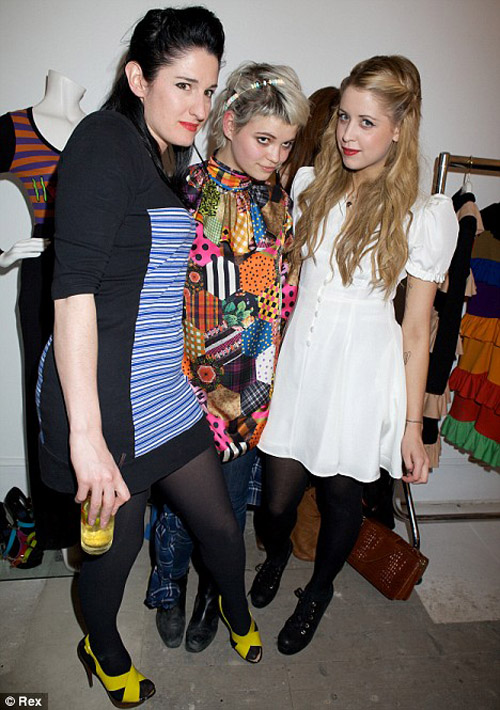 Pixie Geldof does love her fashion, so we weren't really that surprised to see she had three costume changes when she went to the PPQ Jackdaw store opening last week in Mayfair.
Starting off fairly normal in blue skinny jeans, vintage leather jacket and a rather quirky straw trilby, Pixie then changed into that gorgeous PPQ patchwork dress! It's beautiful dress, not sure why she decided to keep her jeans on though!


She then headed out to Bungalow 8 with her sister Peaches Geldof, where she later changed into that infamous PPQ orange and black striped maxi dress. I say infamous because it's from PPQ's Autumn/Winter 09 collection, and when I first saw them, they reminded me of Halloween inspired pyjamas. It still does I'm afraid, it looks better teamed with her leather jacket but still not a great look.
How do you rate Pixie's style? Is she a leader or a try-hard?
[Source]