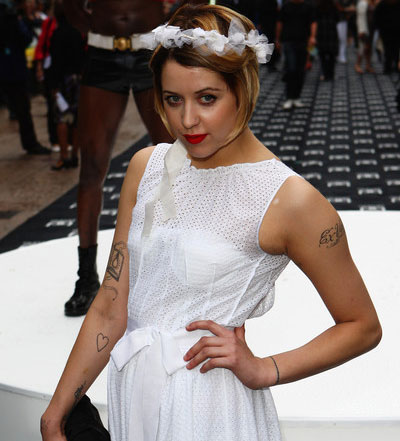 The 20-year-old socialite – who has just created her own fashion range for designers PPQ – insists her style has nothing to do with attracting the opposite sex and admits her look is "weird".
She said:
"It's obvious I'm not dressing for men. I don't want to be sexy, I'm, like, covered in tattoos. I have piercings. I'm just grungy and weird and not what is socially accepted as being beautiful, and I think that's cool. I think anti-beauty is amazing. I don't want to dress for men, I think it's almost like a feminist thing."
Peaches – daughter of Sir Bob Geldof and the late Paula Yates – also slated fellow celebrities who try to conform to society's idea of beauty.
She added to Britain's The Times newspaper: "Women on the covers of magazines are airbrushed to within an inch of their lives. They have veneers, and fake t*ts and fake tans and they're talking about their fake marriages and their fake lives."