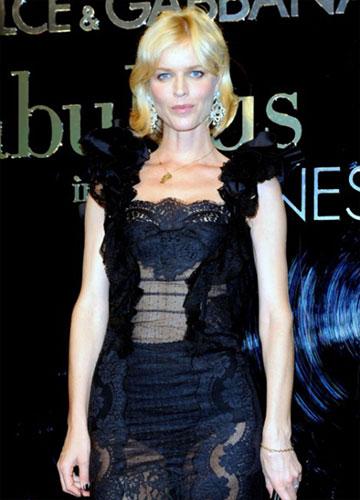 Now you know that a Dolce & Gabbana party will always be the hottest party of the season. So you can expect a gaggle of glamorous guests and a sprinkle of haute couture. This year was of course no exception.


Both Geldof's were there, and Peaches has been making a gallant effort to look chic and stylish. She was spotted for the first time all week without hugging her new BFF Paris Hilton. It was then that it dawned on me, the Geldof's are the UK's answer to the Hiltons just without the hotel chain. Peaches would of course be Paris, wearing attention grabbing clothes, trying her hand at many different occupations and often running amok.
Pixie would therefore be Nicky, the quieter one, who has a job. But whoever they are, Peaches has been looking great at Cannes and ladylike style really suits her. Although at Dolce & Gabbana Pixie looked fantastic (minus the plum lipstick) in a spotty floor length gown.


Other very stylish guests included Dita Von Teese, Claudia Schiffer, Lady Victoria Hervey, Eva Herzigova, Jesse Metcalfe and Rosanna Davidson. Claudia looked sublime in her midnight blue gown; there was a 'throw it on' elegance to her look. Dita looked, well odd actually. I don't know what's happened to Dita….she is usually faultless, but the mesh gloves look horrid and her dress really doesn't flatter her.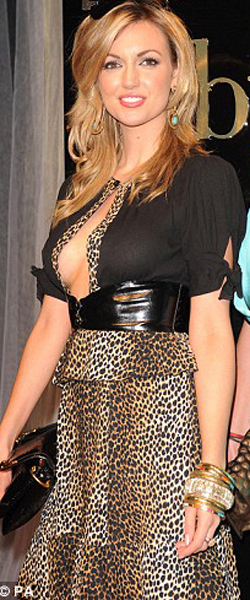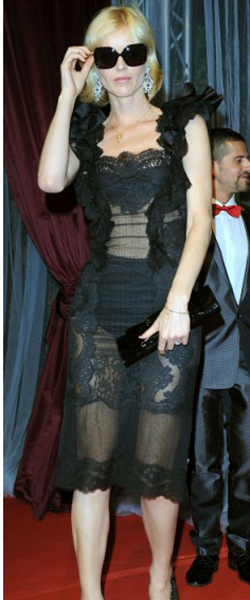 But whereas everyone else went for demure elegance Rosanna Davidson, former Miss World obviously didn't get the memo that less really is more. Eva Herzigova's choice was interesting. Dressed in a very sheer lacy ensemble complete with control pants, she somehow managed to work it. But it still remains a very odd choice.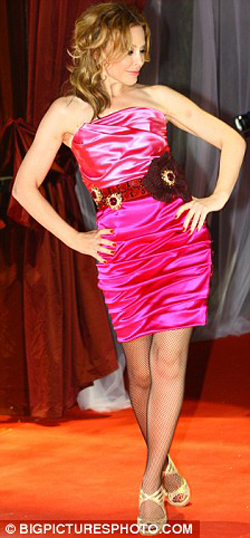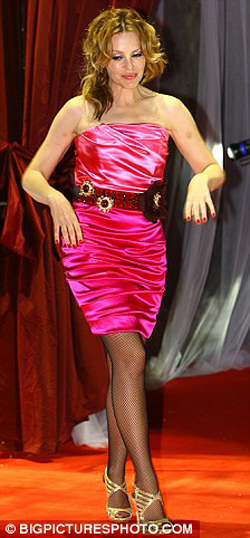 Kylie Minogue was on hand to bring a little colour to the party. The pint size pop princess turned up in a hot pink mini dress and gold platforms. I'm not totally sold on the corsage belt, but I am loving the shade and the ripple effect silk.
Have you been following the styles of Cannes? Who was your winner?
[Source]