Last Updated on 21st April 2009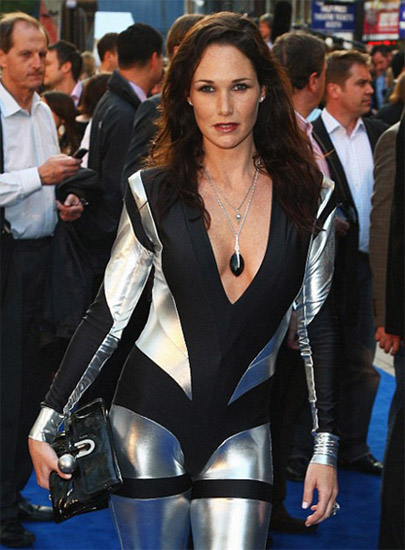 We never thought we'd be writing about Star Trek on a fashion website, or any website for that matter. But then we spotted some photographs from the premiere which was held last night in London's Leicester Square. And what was it that caught our eye? Well a Pam Hogg catsuit of course. Pam Hogg catsuits tend to be worn by the daring, the rebellious, the 'edgy', but last night it was sported by ex-WAG Claire Merry (Thierry Henry's ex wife).
At the premiere she posed in all her space age glory. Now this is how a relatively unknown can become "known" just because of a single outfit. Whether you love or hate the look, you have to applaud her for committing to it. It's a brave woman who dons tight Lycra, thankfully she has a gorgeous figure and good taste in shoes.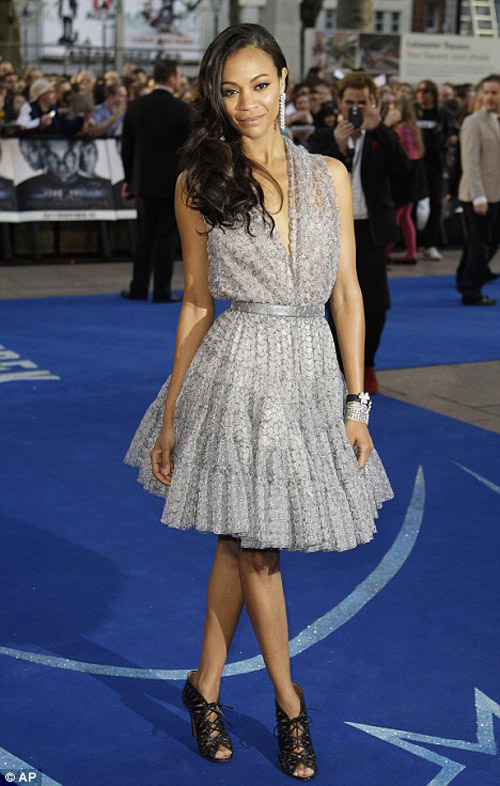 But whilst the little known ex-WAG did manage to upstage almost everyone, the cast of the summer blockbuster did hold a respectable front. Zoe Saldana who plays Uhura looked positively radiant in her silver number, and her shoes are absolutely amazing.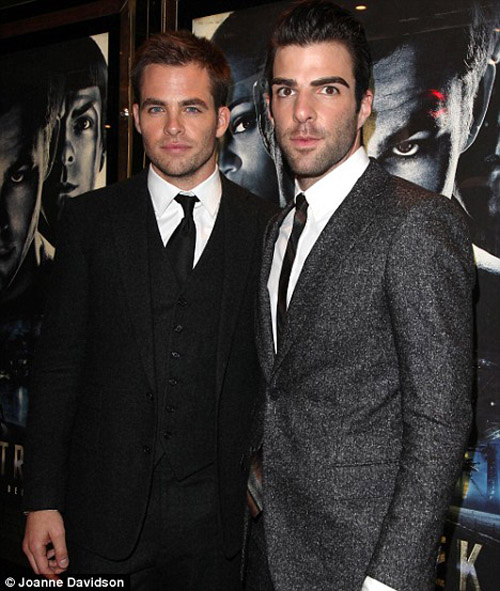 The boys were the real stars though, they looked sublime. Eric Bana who plays Nero looked chic in a white shirt and pinstripe suit. Whilst Chris Pine (Captain Kirk), and Zachary Quinto (Spock) looked so gorgeous that we're actually excited to see the sci-fi flick. Pine's three piece suit was spot on, and we're loving Quinto's skinny tie. Flying the flag for the Brits Simon Pegg who plays Scotty donned a kilt and stylish black shirt/tie combo.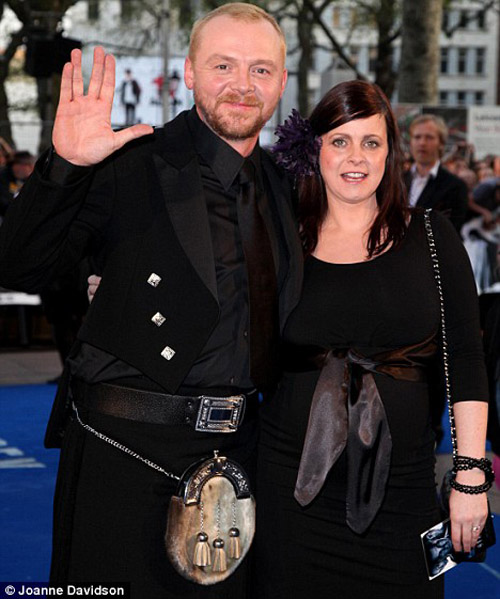 What do you make of Claire Merry's outfit? Is she working Pam Hogg style to perfection, or is it all a little try-hard?
[Images]