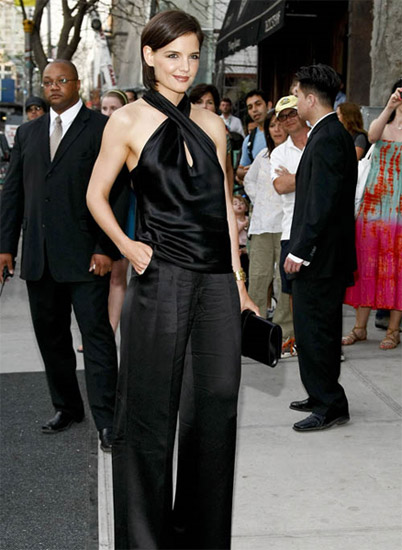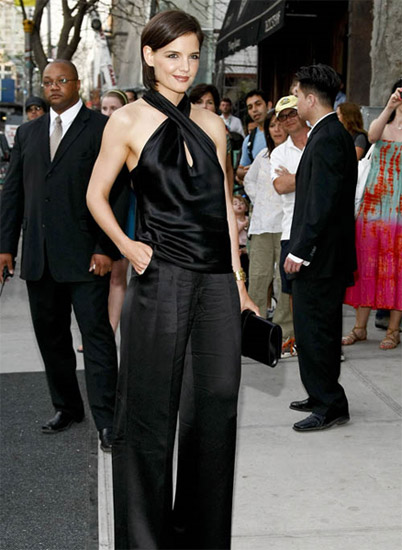 It's been a while since we've seen Katie Holmes in anything but boyfriend jeans so we were thrilled to see her out and about in something other than denim.
The lady in question turned up to a party to celebrate the 30th anniversary of the Independent Filmmaker Project in New York, wearing an Alexander McQueen ensemble with gorgeous Givenchy gladiators. It's not my favourite outfit I've seen her in, I don't like the mismatching shades of black. But I do like seeing her dressed up and Katie does appear to be looking younger.
It is certainly nice to see her out of her mumsy style and her make up looks fantastic. It is so easy to forget that she's only 30. Hopefully this signals a return to the limelight both in terms of career and style.
Keep it up Katie!
[Images]