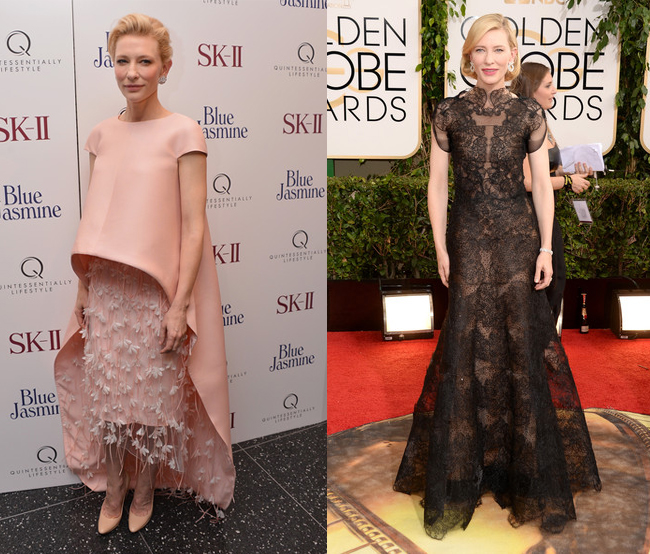 She won the Golden Globe for Best Actress for her leading performance in Blue Jasmine on Sunday night, but Cate Blanchett is also victorious style-wise too.
She blew us away with her Golden Globes red carpet Armani Prive outfit, so it had us reminiscing about all the jaw-dropping pieces she's stepped out in during the last 12 months alone. Picking five firm favourites was not an easy task, but we think we got there in the end…
1. All eyes were on Cate Blanchett and her Balenciaga Edition dress at the Blue Jasmine New York premiere; the Big Apple is famed for its fashion, among other things, so we don't blame her for wanting to make a huge statement with her premiere outfit.
2. This is Cate Blanchett's latest red carpet look, but we think this Armani Prive dress from the 2014 Golden Globes will stay firmly in our minds for a long, long time. Unless she pulls something even more incredible out the bag for the Oscars which might seem impossible, but then again this is Cate Blanchett we're talking about. Watch this space!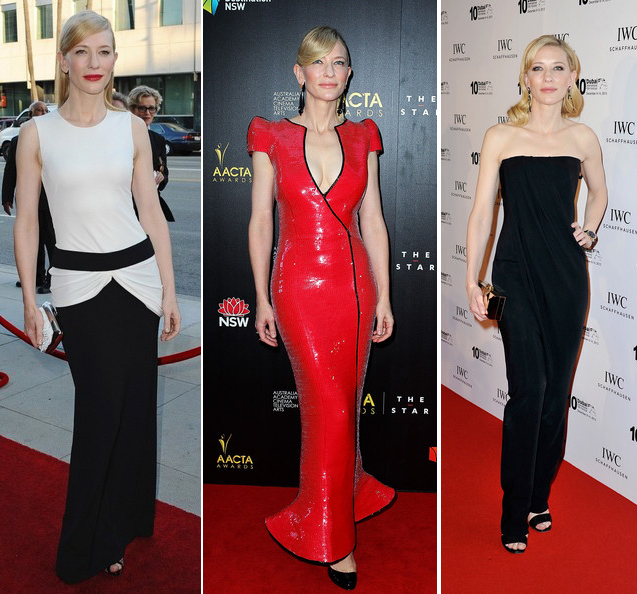 3. This isn't the first time we have gushed about this Alexander McQueen dress which Ms Blanchett wore to the Blue Jasmine LA premiere, and we doubt it will be the last. Sleek, timeless Hollywood glamour done right!
4. Another Armani Prive delight, this time at the AACTA Awards. Only Cate Blanchett could make this dress work – she owns the red carpet in this head-turning ensemble! And did someone say, cleavage envy?
5. Last but not least is this gorgeous Givenchy jumpsuit which Cate was wearing on the For The Love of Cinema – IWC Filmmakers Award red carpet. The hair, the bold make-up and the minimal accessories – not to mention her fierce pose – makes this look to die for!