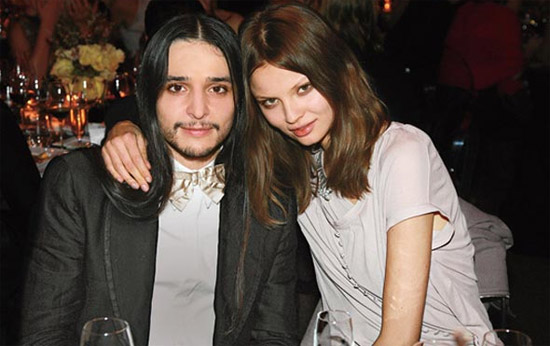 It's something out of a soap drama all these rumours and secretive plans. First we heard rumblings of a rift at Ricci, something Puig denyed. Then it was eventually announced that Theyskens was off before his contract was over, and that Peter Copping from Louis Vuitton was in.
But of course then the fash pack wanted to know what would become of the disgruntled designer. It was thought that maybe he'd start up his own line again, but now another rumour has surfaced.
Halston the newly revived 70s brand is looking for a new creative director after Marco Zanini made the decision to leave and head to Rochas. So that leaves a rather large gap in the design house.
Anna Wintour, who is a big fan of Olivier Theyskens, is pushing for him to become the creative director of Halston. That is a pretty good reference! But other designers who are being touted as the next director are Narciso Rodriguez and Marios Schwab.
But who will it be? Who would you like to see take over at Halston?
[Source]