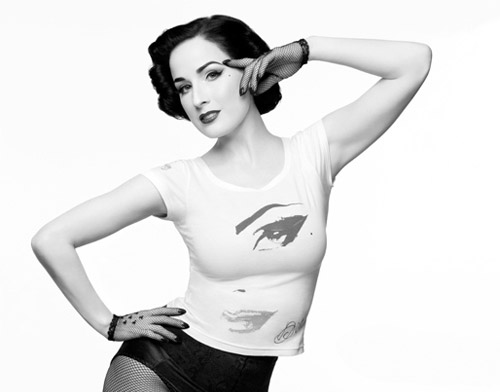 Dita Von Teese is the burlesque femme fatale who is never seen dressed down or without full blown make up and highly coiffed hair. And yet she's designing t-shirts? Don't worry she hasn't lost her well manicured plot, but rather she is helping to fight AIDS.
Celebs are gathering to create a range of organic t-shirts to support H&M's Fashion Against AIDS campaign. Estelle, Katy Perry, Dita Von Teese, Roisin Murphy, NERD, Yoko Ono, Cyndi Lauper, amongst others have all designed a t-shirt or two specially for the high street retailer.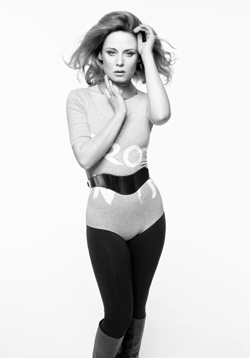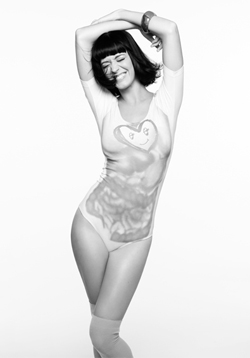 This is the second year that H&M has supported Designers Against AIDS (DAA) by sending out positive messages via the medium of fashion led t-shirts. Last year the t-shirts weren't around for long, so you'd better act quick. And they raised 1.2 million for HIV/AIDS projects as 25% of the sale price goes to projects around the world. So it's a very worthy cause and an excellent reason to go shopping.
If you happen to be in Tokyo on May 27th, then you'll have the opportunity to meet Katy Perry who will be in one of the H&M stores at 1pm to launch the collection.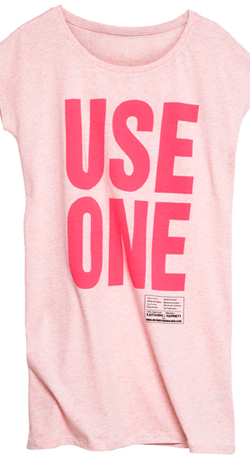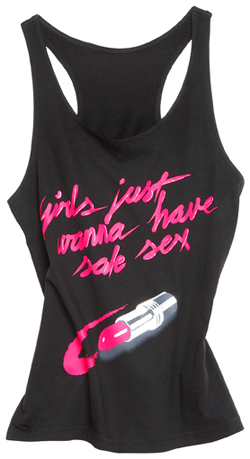 The ranges goes on sale from 28th May and will be available in selected stores across the globe.
Our favourites are Cyndi Lauper's design, Katharine Hamnett's 'Use One' and Roisin Murphy's cool tee.