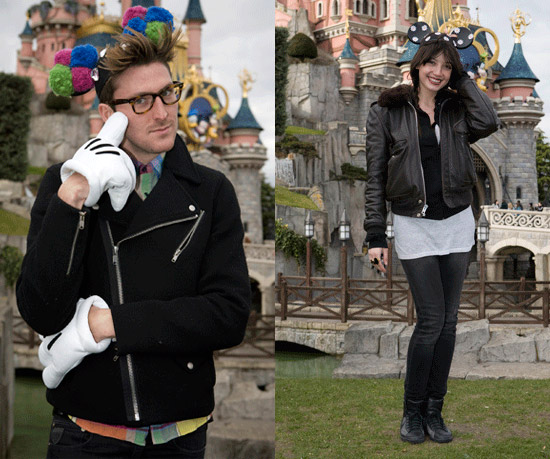 No not some odd-looking wannabe starlet from Britain's Got Talent, rather the original star of the small screen. Yes Mickey Mouse is having a whole new set of ears from some of the top designers around. To celebrate Disneyland Resort Paris's year long 'Mickey's Magical Party' My Mickey Ears project has been created, which sees top famous and fashion designer faces creating Mickey Mouse ears. Vanessa Paradis, Isabella Rossellini, Giles Deacon, House of Holland, Luella, Estelle, PPQ, Brix Smith-Start and Daisy Lowe are just a few of the ear creators.
The designer ears are currently being auctioned and will be available for one month, you can buy a pair on buyoncegivetwice.co.uk, and all the proceeds go to Great Ormand Street Hospital Children's Charity in order to help redevelop this incredible hospital. It's certainly worth checking them out if only to see the pics of the designers wearing their new ears. Luella's ears are our favourites. If you want to see them in person then head to Start boutique where Brix Smith-Start has them on proud display!
Go on be a child and save one!