Last Updated on 13th May 2009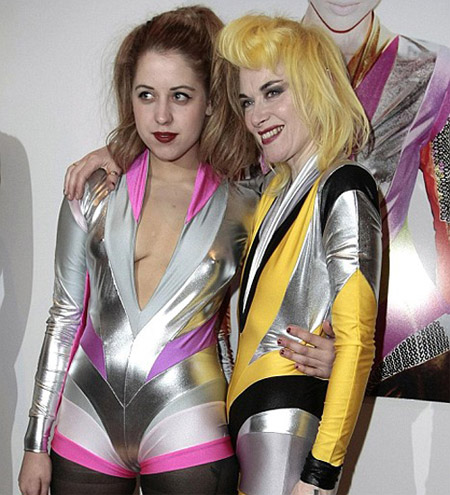 Pam Hogg's jumpsuits are infamous. They make women both recoil in fear and fantasise in hope. Since Pam, burst back onto the scene we've spotted a few brave souls sporting a catsuit. But last night saw the opening of her pop-up store just off Carnaby Street in London, and the dress code was… tight!
Guests included Roisin Murphy who opted for normal clothes, Peaches Geldof, Jaime Winstone, Anouk Lepere, Tolula Adeyemi as well as Pam herself. They all decided to get involved with all that Lycra and guests were spotted trying on a number of Pam's space age outfits.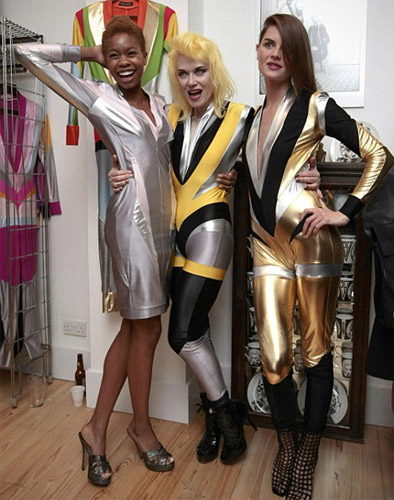 Pam was huge in the 80s and has managed to carve a niche career across the arts from music to fashion to art. Her outfits are pretty quirky and not for the faint hearted.
Although I reckon Anouck's outfit is probably the most wearable. When I say "wearable" I mean if you happen to be a supermodel and/or have the figure of one.
I don't know what to make of Pam Hogg's designs, I do love the outlandishness of them, and I love the panels and colour combos. But to wear a full jumpsuit I don't think I'm brave enough, I do quite like the dresses.
What do you make of Pam Hogg's designs? Would you be brave enough to don a Lycra catsuit in the name of fashion?
[Source]