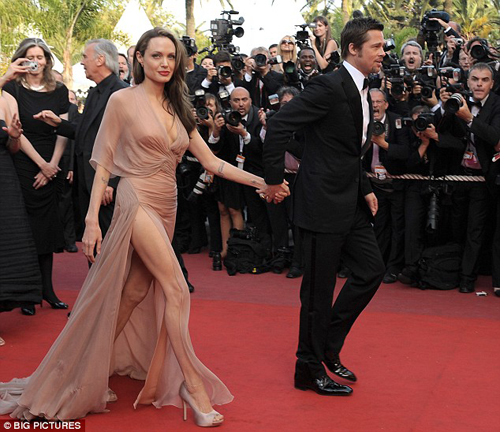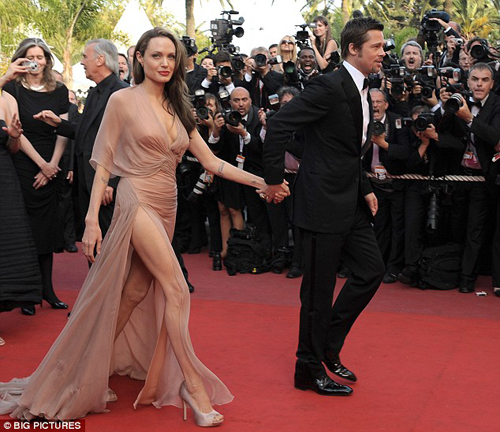 So Angelina and Brad have finally arrived, and Angelina was dressed to impress. I think she's now put those pregnancy rumours to bed as she appeared in a thigh high split dress which was both figure hugging and flattering.
The delectable duo were out in Cannes for the screening of Tarantino's 'Inglorious Basterds', Angelina's Versace gown is truly magnificent. From the floor skimming length, to the nude colour and one-shoulder, this dress is so on trend it hurts. And she looks incredible, we had begun to wonder whether Jolie had been lost to the realms of mum dressing, but no she is back on her best form. Stunning!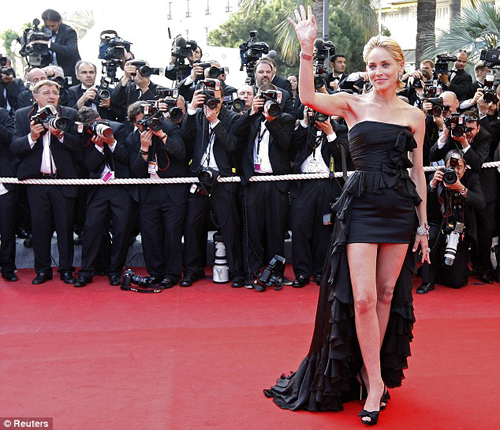 http://www.myfashionlife.com/wp-admin/post.php?action=edit&post=17611
Someone else who was definitely not "mum dressing" was Sharon Stone. She turned up in a mini short/floor length Balmain creation. Ok, here's my issue Sharon Stone has an amazing figure, the kind of figure many of us only dream about, so she wears the dress well. Only the dress is awful. I know Balmain has been relentless in bringing back the 80s but honestly, this is a step to far. Mixed length dresses just don't work.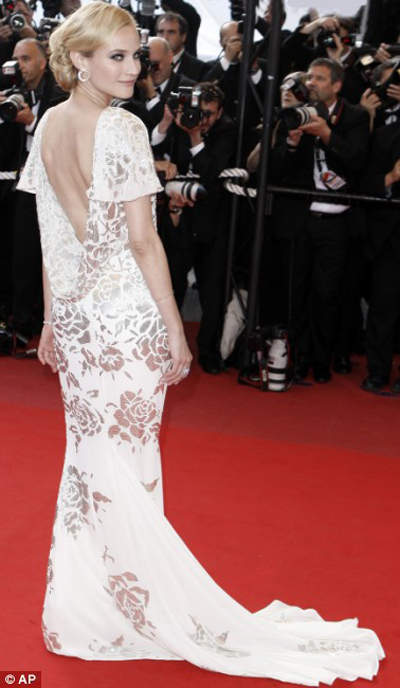 Other stars were getting it very very right, Diane Kruger opted for a striking Marchesa gown. It's a very glamorous dress, I love the demure print with plunging back. Very 1930s screen siren.



Dita Von Teese was spotted in a rather boring Christian Dior. Normally she probably would have looked fabulous but against the likes of Diane and Angelina she became a wallflower. Joss Stone arrived in a bright yellow super short dress and looked somewhat out of place, sorry it's a red carpet not a nightclub.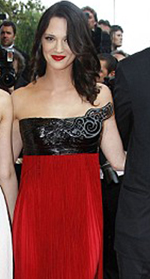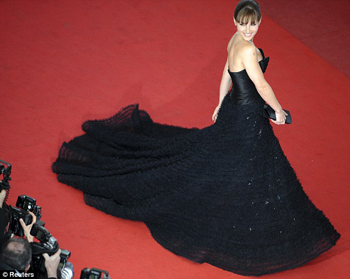 Michelle Yeoh in Roberto Cavalli and Asia Argento in Armani both looked gorgeous. Michelle's dress is particularly glamorous. Whilst Elsa Pataky clearly got the red carpet memo and arrived in a dramatic Elie Saab gown.
Which is your favourite dress?
[Images]