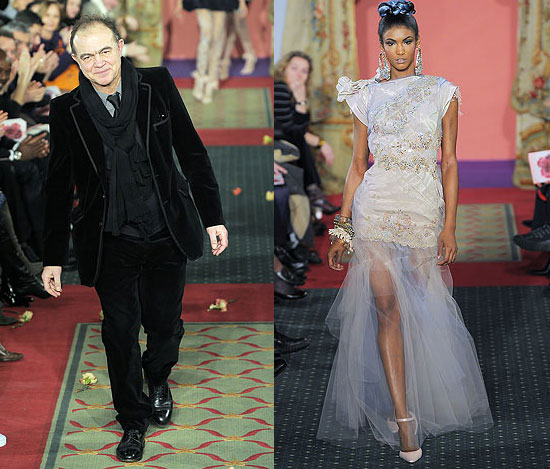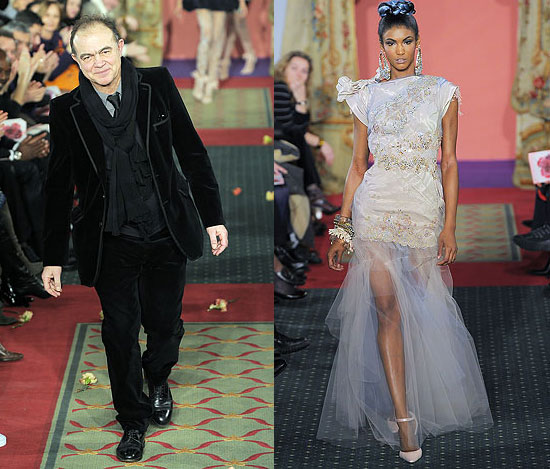 Sadly, we have yet another casualty of the global recession. Yesterday, French fashion house Christian Lacroix filed for bankruptcy, citing the, "consequences of the global financial crisis which has sharply hurt the luxury goods industry", as the cause. The problem of course is sales are down and with everyone including the "wealthy", tightening their purse strings, there are no positive indications that sales will increase in the near future. The house reported a €10 million loss in sales for last year whilst sales of the current summer ready-to-wear collections are down by 35%.
Founded in 1987, Lacroix was bought in 2005 by American duty-free retailer, the Falic Group. Notorious for designing the most beautiful (and expensive) couture gowns, the house of Lacroix is of course a celeb favourite. Fans include Nicole Kidman, Madonna, Christina Aguilera and Natalie Portman.
Next week The Commercial Court of Paris will rule on whether the house should go into receivership or liquidation, however we will all be treated to a Lacroix couture collection for Couture Week in July. Speaking to WWD, CEO Nicolas Topiol said,
'We have a very dedicated group of clients. The perception of the brand and its power is very strong. It's the key to future development.'
But is perception really enough? And more importantly is there really a place for luxury in today's financial climate? To be truthful, one can't help but feel the imminent decline of luxury brands.