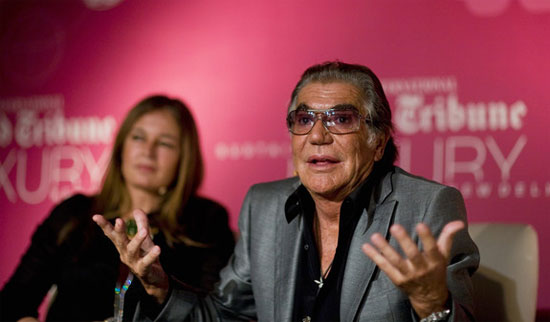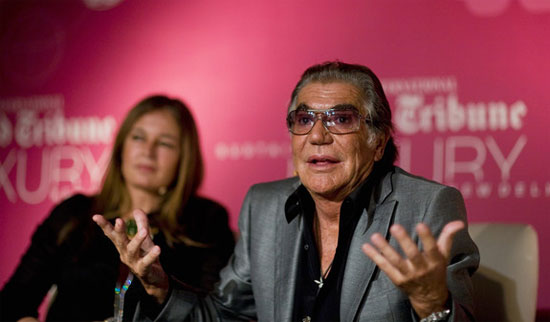 Roberto Cavalli "doesn't care" about the recession.
The fashion designer insists the current economic crisis has not affected him and encouraged people to "love each other" to get them through hardship.
He said: "I never pay attention to costs – it's not attractive to speak about numbers. Why can't we just focus on the beauty of an object?
"I don't know anything about the financial crisis. We'll make a recovery by everyone loving their life, each other, and being positive."
The Italian designer also claimed he doesn't mind his friend Victoria Beckham modelling for rival fashion house Armani because they pay her more than he could.
He added to Britain's Style magazine: "Victoria Beckham is lovely. I'm not bothered that she works with Giorgio Armani – the difference is that she's a friend to me, not a model. But I don't blame her – Armani pays a lot of money."
In keeping with his don't care attitude to money, Roberto has launched his own new made-to-measure service that will produce just 35 pieces a year.
Roberto Cavalli Saint-Honore is based in an atelier above the Rue Saint-Honore store in Paris and will offer bespoke cocktail dresses, wedding gowns and eveningwear with prices starting at 35,000Euro.
His wife Eva said: "Clients who want a special outfit from Cavalli now will know that they can obtain it."