Last Updated on 12th May 2017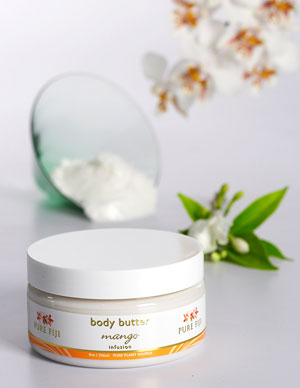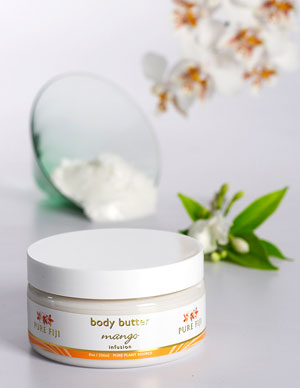 For the past month or so I've been testing out the most luxurious cream…ever! It's a mango body butter by tropical and bath body care company – Pure Fiji.
As part of the job, I've tested out many creams, some good, some bad and some very ugly but this has got to be the most delicious. I say delicious, because it literally smells good enough to eat. It also feels amazing on the skin!
Now, if you have dry skin like I do, then this body butter is for you. I found I didn't have to use much to keep my skin hydrated and it didn't leave a greasy feeling like some creams tend to.
On another note, the body butter contains coconut milk proteins which reduce fine lines and "soy and passionflower which "calm stressed skin. Best of all it "prevents and reduces stretch marks. Luckily I don't have stretch marks, so I'm hoping it'll help to prevent any that are fighting their way through.
I can only vouch for the mango body butter, but I'm thinking of trying out the coconut milk and honey flavour. If it smells as good as the mango, I know I'll be hooked! £18.95 available at PureFiji.com
P.S If you're still doing your xmas shopping, check out their range of candles!