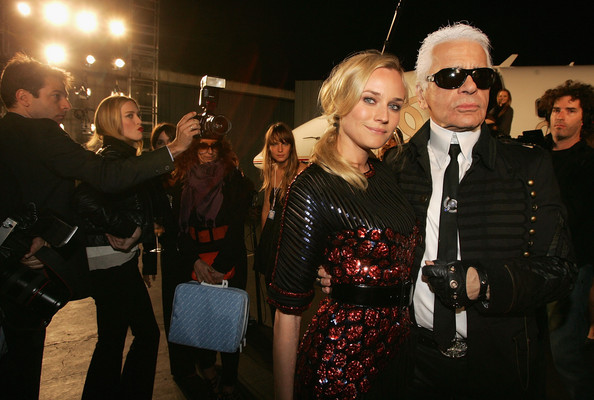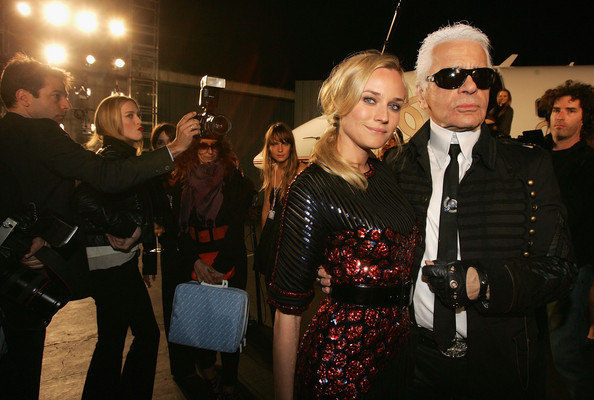 Karl Lagerfeld is like a father to Diane Kruger.
Chanel's creative director is a close friend of the 33-year-old actress, and she enjoys spending time with him when she is in Paris.
Diane explained: "Oh, Karl. I pop in to see him at work if I'm in the area. He doesn't do dinners but he's got this great catering guy at work who just cooks so he doesn't have to go out.
"Karl is like a dad. I've known him since I was 16 – I would do a lot for Karl. I was once on his plane flying to China. He wouldn't stop talking. After a while, I said to him, 'I have to sleep now Karl.' When I woke up 10 hours later he was still talking to some poor assistant!"
Diane – who is currently the brand ambassador of watchmaker Jaeger-LeCoultre – worked as a model before she became an actress.
She made it to the final of Elite's Look of the Year contest aged 16, and went on to star in campaigns for Cacharel, Chanel and Giorgio Armani.
Discussing her decision to quit the industry, Diane told Britain's Tatler magazine: "I thought to myself, 'How much longer can I keep changing into a different dress?' You can only care so much about free clothes and posing. I wanted to be intellectually engaged."