Last Updated on 13th August 2009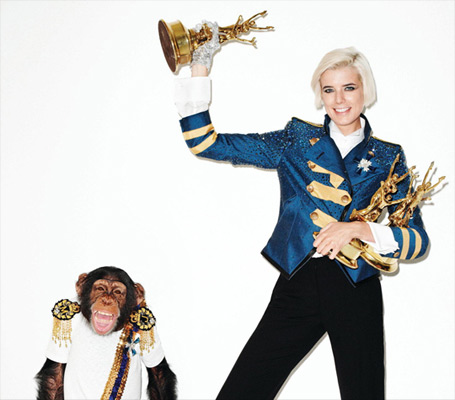 Henry Holland would be 'proud' of Agyness Deyn if she modelled for a supermarket.
The British fashion designer – who is best friends with the supermodel – has a huge amount of respect for Agyness, and is always impressed by her modelling shots.
Referring to the 26-year-old models decision to take a break from the fashion industry, Henry said: "She isn't doing as much stuff anymore. She's trying to concentrate on different things.
"For me it's all hands on deck and if she wants to work, I'll always give it to her. But whatever she does I'll be proud. She could be in a Tesco advert if she wanted!"
Last month the 26-year-old stunner admitted she was getting fed up with life as a model.
She said: "You know, even though I'm in fashion, I don't, like, do fashion. Fashion isn't me, even though I work in it. It's just materialistic stuff. I just want to do whatever makes me happy."
It has been claimed Agyness - real name Laura Hollins - is considering launching an acting career as she is tired to strutting her stuff on the catwalk.
A source said: "She said it's so boring and lonely hanging around studios all day, she's not enjoying it anymore. She's got an acting agent and told them she wants to get involved in interesting British films."
[Image]