Last Updated on 19th August 2009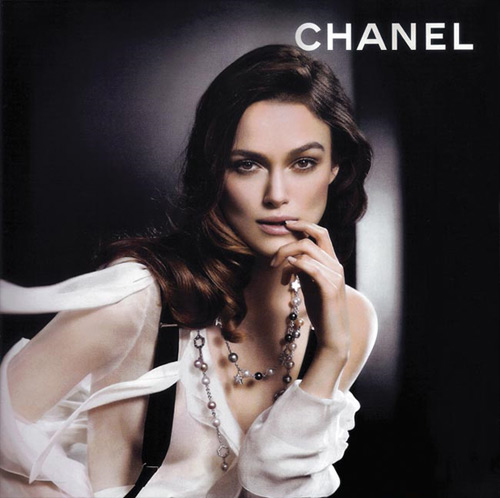 Keira Knightley's breasts have reportedly been digitally-enhanced in her latest campaign for Chanel.
The 24-year-old actress , famed for her slender figure , looks decidedly curvier in the advertisements for the French fashion house's Coco Mademoiselle perfume, in which her chest is covered only by a pair of braces.
Her face also looks a lot smoother and airbrushing expert Chris Bickmore claims Keira's appearance has definitely been enhanced.
He said: "Her face has definitely been retouched, there are no lines or wrinkles at all. The whites in her eyes have been made a cleaner white and there are no lines on her neck, body or even the back of her hand where there would definitely be some detail.
"Her breast has had some shading added to it to give it the effect of being rounder and more pert and it has also been increased in size slightly.
It's not the first time that a Chanel advertisement featuring Keira has reportedly been altered.
In a 2007 campaign in which she featured semi-naked with just a bowler hat covering her chest she also looked curvier than usual.
A spokesman for Chanel refused to say whether or not the star's figure had been digitally altered saying: "We have no comment.
Keira – who once said, "I don't have boobs – I have pecs – also had her breasts enhanced for posters to promote her movie 'King Arthur in the US in 2004.
She said at the time: "It was the first time in my life that I had big t*ts, and I didn't even need surgery.
"Those things certainly were not mine."